As a guy with a blog, I'm sent an e-mail from Huckberry every week on their trending products, and every week the 365 pants (or shorts) are at the top of the list.
But there are bizarrely few reviews of them, especially with long term wear. That's why in today's article we're looking at two pairs with a full year of wear on them, so you can decide if these $98 pants are worth it.
Huckberry's 365 Pants Pros and Cons
Got somewhere to be? Here's a quick summary of this review.
Pros
Extremely comfortable
Versatile look
Huge range of fits and colors
3 inseams available, no hemming required
Garment dyed for well loved appearance
Lightweight, good for various temperatures
Subtly Stretchy
Flint and Tinder's 365 Pants
Available in four fits and over ten colors, these lightweight pants combine stretch fabric with a clean, versatile aesthetic like no other.
Check Best Price
We earn a commission if you make a purchase, at no additional cost to you.
Cons
Pants stretch out a couple inches with wear
Rise isn't very high
Sizing is a little inconsistent
Spandex reduces breathability, but the light weight makes up for it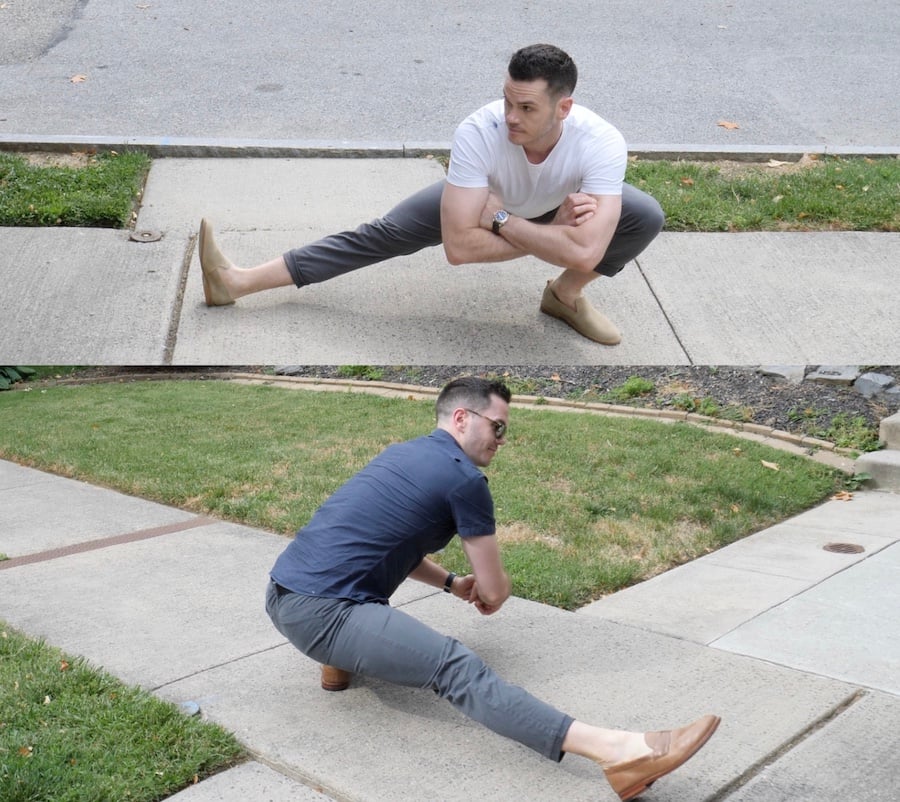 Flint and Tinder's 365 Pants: The Material
98% cotton, 2% spandex
Looks just like cotton twill
8oz in weight; very light fabric
This is twill made from a blend of cotton and spandex, also called elastane. The 365's twill is unusually lightweight at just 8 ounces per square yard. Your average pair of jeans, by contrast, is 11 or 12 ounces.
The big draw with these pants is they're 2% spandex. Spandex can be stretched 5 to 8 times its length without breaking and while 2% doesn't sound like a lot… let's look at some squats.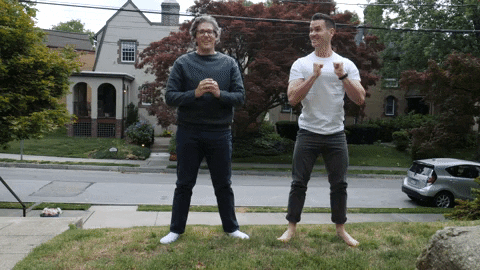 Yup, the spandex makes them sweatpantsy. And it makes them great for bigger guys; it's a well-known fact that men with thicker thighs or bigger butts have trouble fitting into non-stretch pants, so Huckberry is definitely offering a useful service for the heavier gentlemen.
As far as the fabric's appearance goes, a nice, worn in look is present in both the older and the newer pants we reviewed. This is due to the material being garment dyed. This means they didn't dye the fiber first, or the fabric first, they made the pants and then dyed it in hot water with some agitation.
This helps with sustainability because it allows the factory to recycle 98% of the water used in its production. Garment dying also reduces shrinkage, plus it gives the fabric more natural character. There are very subtle highs and lows in the color; they're just good at looking well loved.
Are the 365 Pants Comfortable?
Over and over again, reviews talk about the comfort and let me tell you: the 365 pants are comfy. This is exactly kind of fabric you want to wear if you've got a long plane journey ahead of you, or you just want to carry some of that athleisure-wear feeling of your couch clothes out into the world with you.
And again, the fabric is just 8 ounces, some two thirds the thickness of jeans. They weigh next to nothing and are a great choice for warmer weather. However…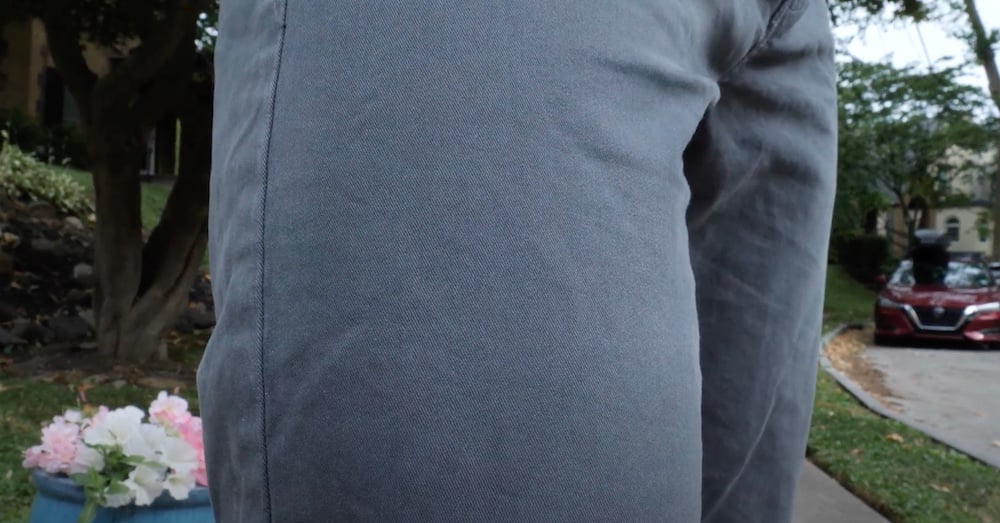 Do the 365 Pants Breathe Well?
Not as well as 100% cotton pants would. The addition of spandex makes them less breathable. But by using such a lightweight fabric, Huckberry is helping to offset the lack of breathability. You're extremely unlikely to find 100% cotton pants that are just 8oz in thickness, so this is an impressive piece of diversion: they breathe less than cotton but they're lighter than cotton, so it more or less balances out.
But Are the 365 Pants Durable?
It's really hard to find solid information on this. Guys in the raw denim world will tell you that spandex will make for jeans that are less durable. Others say the opposite: a fabric being able to stretch means it's less likely to tear. People seem split on this so all we can do is wear them for a year, which we've done.
And they've held up great! At 8oz, they're not ideal for doing hard manual labor. Thinner fabric is easier to get holes because there's less material to wear through. But for regular, casual wear, they've been perfectly durable.
The tradeoff of comfort for durability is going to work just fine for the way that practically everyone will wear these pants.
Do 365 Pants Hold Their Shape Over Time?
They stretch out about 2-3 inches with wear.
But! They appear to lose their shape with time.
There's no polyester in this material. You might love this because polyester is unnatural and all, but one reason polyester is so common in pants is that it helps a garment to keep its shape. One hundred percent cotton jeans stretch and shrink depending on when they've last been washed; add some polyester to the blend and that's less likely to happen.
To find out how much these have stretched out, we measured Jordan's two pairs of 365 pants.
Jordan's 36″ pants would have arrived at his door with 35″ waists, and after one year they measure 38″ in one pair and 38.5″ in the other.
New 365 pants are an inch smaller in the waist than their tag size, which is normal for stretch fabric. Jordan's 36″ pants would have arrived at his door with 35″ waists, and after one year they measure 38″ in one pair and 38.5″ in the other.
When buying cotton jeans, most guys expect an inch or two of stretch. You should also expect your 365 pants to stretch out a little as well.
[Further reading: Is Huckberry's waxed jacket worth the hype?]
Flint and Tinder's 365 Pants: The Fits
Slim, Classic, Tapered, and Relaxed fits on sale
Shorts, Chinos, and Corduroys available too
A fortunate consequence of the 365 Pants being such a popular, long running staple at Huckberry is that they're available in more styles, colors, and lengths than you can shake a stick at.
You really can't go wrong, no matter what you want or how you're shaped or where you'll wear them or what season it is, they've got it. The huge range of fits, styles, and colors is a massive upside to the product.
The classic 365 is a 5-pocket pant, meaning the pockets look like what you get on a pair of jeans, as opposed to welt pockets that you get on chinos. At the moment they come in three inseam lengths: 34″, 32″, and 30″. This is a fantastic element that saves short-legged guys like me from having to pay for pants and then pay for them to get hemmed. (I'm looking at you, Taylor Stitch.)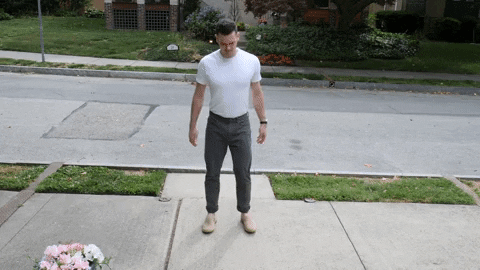 365 Pants Tapered Fit
With roomy thighs and a taper to the ankle, this is our go-to fit because we have thicker thighs than the average guy but like more modern, form fitting looks.
Note that this is a medium rise, relax tapered fit, not a high rise. Those with a large caboose like myself may want to size up for maximum crack coverage.
365 Pants Classic Fit
This is the straight leg pant, the default fit for just about any pants brand that's typified by a roomy thigh and roomy lower leg. Ideal for pairing with chunkier boots.
365 Pants Slim Fit
The preferred style for guys who can wear skinnier jeans, this is like the Tapered fit but without the extra room on the thighs.
365 Shorts
When you want some extra stretch in the summer time, the shorts ditch the 5-pocket style for chino style side-entry pockets and are available in three inseam lengths: 5″, 7″, and 9″.
365 Chinos
This is the same material, but with chino-style pockets: button closure welt pockets in the rear and slant entry side pockets you can actually put your hands in.
The point of the chinos is they're a 365 Pant you can tuck your shirt into; the Chino is basically to help guys sneak sweatpants into the office. Right now, it just has one style and inseam length (straight leg and 32″) so it may not return.
365 Joggers
Then there's a surprising jogger with an elastic cuffed waistband, internal drawstring, and elastic hems. It's the same chino/khaki looking twill fabric, so some might find it divisive, but I'm impressed with this addition and hope it stays.
Now, Huckberry does tend to try out new models and then yank them off the market if they don't do so well, so I don't know which of those are going to be available when you read this article. But rest assured, the 365 Pants we're reviewing will be there for as long as Huckberry.com is a website.
Huckberry's 365 Pants Price
At 98 dollars a piece for pants that are as versatile, comfortable, and durable as these, we're pretty happy with the price.
Subtly Stretchy
Flint and Tinder's 365 Pants
Available in four fits and over ten colors, these lightweight pants combine stretch fabric with a clean, versatile aesthetic like no other.
Check Best Price
We earn a commission if you make a purchase, at no additional cost to you.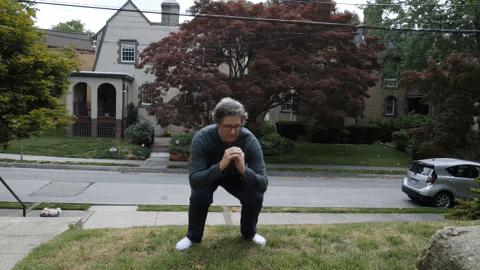 Wrapping Up: Are the 365 Pants Worth It?
Yeah, they're under $100.
I saw someone on Reddit say the dizzying array of fits, colors, and styles are what justify the price. I was looking everywhere for some pants that weren't jeans, came in the shade of grey I wanted, had a short inseam, had a tapered leg, and came with roomy thighs. Stumbling on the 365 Pants was like an oasis in the desert of pants that just weren't quite what I wanted.
And they look just like normal pants! They stretch just the right amount, they're super lightweight, they're great for travel or for when you go to a friend's house and want something you can lounge around on their couch in. The 365 Pants bring a slightly sweatpantsy feeling anywhere you want to take them — and you can take them a lot of places because they look just like normal pants.
The biggest downside is that they do stretch out a bit with wear. That's not uncommon for cotton pants and while three inches in a year is no small amount, I'd simply take them to a tailor after year to get the waist taken back in. Boom, your pants fit great and you've got years more ahead with them.
The following two tabs change content below.
Nick English
By day: Manhattan-based journalist with reporting experience on four continents, published in Vice, Men's Health, Popular Science, and a bunch of other places.By night: ravenous consumer of anything and everything related to high end men's boots.Stridewise is where I nurture a maniacal obsession with footwear and share my findings. Say hey:
[email protected]
.
Latest posts by Nick English (see all)