This post may contain
affiliate links
that at no additional cost to you, I may earn a small commission from.
Do you think Filson backpacks are too expensive, too old world-y, too old-fashioned, or don't have enough compartments or functionality? Well, maybe you should try…
Filson!
To counterbalance their classic, old fashioned, waxed canvas backpack the Journeyman, Filson released its more modern, functional, and cheaper nylon brother the Dryden. I've used both for months, and we're going to decide which one you should buy.
We'll start with the materials, then we'll check out the functionality, the features, and the pockets.
[SHOP THE FILSON JOURNEYMAN BACKPACK HERE]
[SHOP THE FILSON DRYDEN BACKPACK ON HUCKBERRY OR ON FILSON.COM]
Summary
Got somewhere to be? Here's a quick guide summarizing the pros and cons of each of your options.
Who Should Buy the Dryden
Guys who like backpacks with features. Unlike the more old fashioned Journeyman, it's got lots of pockets, water bottle holders, laptop compartments, and keychains.
Men who travel for work and want a bag that can attach to rolling luggage.
Penny pinchers who don't want to spend the extra ~$150 for a canvas bag.
Folks who want a more modern, innocuous bag; the bag doesn't stand out as much as the Journeyman.
People who want a lightweight bag. Nylon is lighter than canvas.
Guys who want a black bag. My "navy" Dryden is really just black, and you can't get that color with the Journeyman.
Who Shouldn't Buy the Dryden
Men who love heritage style or bags that garner compliments. The Dryden is designed to blend in.
Guys who dislike branding on their bags. The Dryden has a big "Filson" patch that the Journeyman doesn't.
People who prefer buying American made. The Dryden's made in Vietnam.
[SHOP THE FILSON DRYDEN BACKPACK ON HUCKBERRY OR ON FILSON.COM]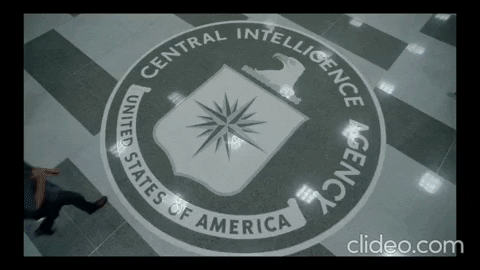 The Journeyman should also be bought by anyone who wants to dress like Jack Ryan, who uses it in the Amazon series.
Who Should Buy the Journeyman
Men who like heritage, old fashioned bags reminiscent of the country's pioneering days.
People who get frustrated by zippers jamming. The YKK zippers are smoother on the Journeyman.
Folks who just love the way canvas ages. There's no denying old canvas looks better than old nylon.
Who Shouldn't Buy the Journeyman
Guys who think $400 bucks for a museum-looking backpack is too expensive.
Men who prefer more modern looking backpacks.
Anyone who prioritizes pockets and functionality over aesthetics.
People who prefer buying American made. The Journeyman used to made in America, but no longer.
[SHOP THE FILSON JOURNEYMAN BACKPACK HERE]
Filson Journeyman vs Dryden Materials
The Journeyman is primarily "Tin Cloth," or waxed canvas
The Dryden is primarily nylon
Filson uses very high-quality materials for all of their products, but these two bags are nearly opposite ends of the backpack material spectrum. The Journeyman wouldn't look too out of place if we were magically transported 200 years back in time, while the Dryden might get you burned as a witch.
The Journeyman backpack is made of three of Filson's most iconic and beloved materials: leather, tin cloth, and rugged twill. The Dryden is basically just super durable nylon. But there's more to say about both of them.
Filson's Journeyman Materials
Filson's signature water resistant, 14oz, waxed canvas
The back of the bag is twill
American vegetable tanned leather is used for the accents
Most of the bag is Filson's tin cloth and on the back panel and the underside is Filson's rugged twill, which is unwaxed so as to not transfer wax onto one's clothes.
What are these materials? Densely woven cotton. Filson calls their twill an industrial-strength fabric that comes from British Millerain, a facility in England. The Tin Cloth is waxed canvas, a thick cotton that has extra water resistance from the layer of wax. This is an old fashioned way of boosting water resistance, inspired by the way sailors used to wax their sails to help them catch more wind.
Twill is woven into more complex patterns than canvas, but they're functionally very similar: very dense, very water resistant, and they age beautifully.
The leather, meanwhile, is vegetable tanned bridle leather from Wickett and Craig, a Pennsylvania-based tannery that is one of the very few specializing in vegetable tanning: a slow, environmentally friendly process that makes for very tough wearing leather.
This leather is used for pull tabs on the zippers, the carry handle, and the bottom half of the shoulder straps. (It doesn't cover your shoulders, so don't worry about it biting into your skin.)
I will say that the carry handle is the weakest part of the bag. It's thin and unpadded, so it's not comfortable to use when the bag is heavy. It's also not very securely attached to the bag: mine actually broke within 6 months of buying it. To their credit, Filson fixed it for free because the company has an absolutely fantastic lifetime warranty. But it's not the most robust handle.
Filson's Dryden Materials
1000-denier Cordura Nylon
Veg-tanned leather on the zippers, carry handle, and shoulder straps
More rigid than the Journeyman
About as water resistant as the canvas
The Dryden has some Wickett & Craig leather accents too: on the zipper pull tabs, on notches for a sternum strap, and on its far more robust carry handle. (The handle's way better on this bag.)
The rest of the bag is nylon. I know that evokes notions of cheapness and mass production, but this is Filson we're talking about — it's worth emphasizing this is unusually tough nylon.
Nylon is a synthetic polymer, typically derived from petroleum oil, and it was first invented in 1935 and sold in a nylon bristled toothbrush in 1938. There are a few ways to describe this particular nylon.
"1000-denier"
This nylon is 1000 denier Cordura Nylon. The higher the denier, the thicker, sturdier, and more abrasion resistant the fabric. It is a unit of linear density of fiber, technically measuring the mass in grams per 9000 meters. If you had a piece of silk that's 9000 meters long, it'd be 1 denier.
"High tenacity"
In this context, tenacity measures the strength per denier and it means it can be stretched hard or bear a lot of weight and not break or tear. In fact, this is the density of nylon used in military grade backpacks.
"Air jet textured"
This means supersonic, turbulent air flow has been used to impart bulk to the filament yarns.
"Cordura"
This is a fabric technology that is very durable and resistant to abrasions, tears, and scuffs. It was invented by DuPont in 1929 and Cordura fabrics have over 45 years of use in the US military.
"Ballistic"
The last word I want to define that's used to describe the nylon is ballistic. It doesn't mean bulletproof; ballistic is a more specific way to describe the weave, which is a very tough 2 x 2 or 2 x 3 basket weave that the military uses not just in bags, but also flak jackets to help protect against flying debris and shrapnel.
So at first, nylon doesn't sound as cool as the very pioneer-y, cowboy-ish vibe you get from waxed canvas.
But when you do a bit of digging, this kind of 1000-denier ballistic nylon that's bulked up with supersonic air flow and used for flak jackets in war zones is actually pretty cool.
The last thing to note before moving on to the features is that the canvas folds and scrunches more easily than the sturdier nylon. Canvas and twill soften up over time and with use, and while the Dryden will break in a little, nylon of this heft and tenacity won't soften much. Some people see that as a pro, because the Dryden is a lot easier to stand up on its bottom. Others complain the bag takes up more room than the foldable, rollable Journeyman. As a resident of a New York City apartment, I prefer the way the Journeyman takes up less space.

Features
The Journeyman is a pretty simple bag, while the Dryden is unusual for a Filson product in that it's more technical. As far as size, the two bags have about the same capacity, Dryden has 25.5 liters and the Journeyman has 23 liters — but there are more places to put your stuff with the Dryden.

Filson's Journeyman
Journeyman has few features but makes up for it with classic heritage style
There's a big interior compartment with a laptop sleeve.
One big, book-sized pocket the in front
This bag is pretty light on the features. It has one big interior compartment with a padded laptop sleeve and a small zippered pocket, plus a couple of shallow water bottle holders on the inside of the bag. I primarily use them to store my glasses cases, as I don't love the idea of a water bottle sitting in a shallow, unsecured pocket right next to my laptop.
The shoulder straps are adjustable in length with a belt buckle, there's a storm flap covering the zippers to make it more water resistant, and there's a large front pocket. Inside you'll find a couple of small pockets to slip your phone into and maybe a pen or a vape or something if you want to use the skinny pockets.
That's pretty much it. The simplicity is what attracts most guys.
Filson's Dryden
More generic style, but heavy on features
Attaches to luggage for easy travel
Micro adjustable shoulder straps
Vented shoulder straps
Separate compartment that fits multiple laptops
Plastic key holder
The Dryden bag has more going on with features. It can be attached to rolling luggage, which is already going to clinch it for many guys, but there's more.
The Shoulder Straps
The shoulder straps can be attached to a sternum strap, and the shoulder straps are micro adjustable so they can be shortened or lengthened to any length. The Journeyman, true to its old-fashioned aesthetic, uses belt holes that limit you to 7 lengths.
On a related note, the straps on the Dryden are more padded and they're also vented, so you're less likely to get sweaty shoulder strap marks on your shirt. The back panel isn't vented, which some really tactical functional backpack guys might not like as much, but it's certainly more technical than the Journeyman.
The Compartments
The Dryden has two exterior water bottle holders. The downside is they don't really expand, it's more like they eat into the space on the inside of the bag, but the upsides are that they're slim and minimalist looking, plus they're not sharing spill-space with your computer.
The Dryden's laptop sleeve (above) is a completely different compartment that can actually fit two laptops, and the laptop can be secured with a little Velcro tab.
The main compartment is roomy, easily fitting shoes and a change of clothes even though it only opens ¾ of the way. It has a mesh zippered compartment inside (above) it that's handy for, say, sweaty gym clothes.
There's also this extra pocket above the front pocket, which I absolutely love as an extra feature. It's surprisingly deep, so it's not perfect as a place from which you can quickly grab your wallet, but its depth — right to the bottom — makes it more secure from pickpockets and makes it easy to fit a whole magazine in there.
Finally, there's the front pocket, which has a couple of smaller pockets on its inside and a plastic key holder on a nylon cord.
The Dryden clearly wins out in terms of functionality, though it has one drawback: the zippers catch much more easily than the YKK zippers on the Journeyman, so the Journeyman is less likely to frustrate you when you need to zip it open in a hurry.
Filson Dryden vs. Journeyman Price
While neither are cheap, the Dryden is almost half the price.
So why is it cheaper? Primarily because it's not made in America, it's made in Vietnam. I've seen some complaints that the Dryden could have been made for under $200 if they'd ditched the leather accents, and it's a fair point, but I like the way the leather keeps the Dryden "Filson."
If you place more value on fantastic heritage materials, you'll think the Journeyman is better value and price. But if you care more about functionality and you want to say you have a Filson, then the Dryden is probably better.
[SHOP THE FILSON JOURNEYMAN BACKPACK HERE]
[SHOP THE FILSON DRYDEN BACKPACK ON HUCKBERRY OR ON FILSON.COM]
Wrapping Up
It's hard to argue against the Dryden. It's cheaper, it looks more modern, it has more pockets, it attaches to luggage, it's cheaper, the shoulder straps are more comfortable and adjustable, you can attach a sternum strap, the water bottle holders are on the outside, the carry handle is way more useful, and it's cheaper. It also comes in more colors: both bags are available in Otter Green and Tan, but only the Dryden comes in "Dark Shrub Camo" and the "Dark Navy" you see in these photos. (I know, it's definitely just "black," but they decided to call it Dark Navy.)
So why do I prefer the Journeyman? Sure, it's easier to store in a small apartment. But most importantly to me, I think it looks cooler. The canvas will acquire a nice patina with time. It's simpler. I know that none of these are really logical reasons to spend an extra $174, but I don't mind being illogical when it comes to apparel. I just like the look of the Journeyman more. It's overpriced, but it's still fantastic quality — and that's the dance you take with Filson. You overpay, but you love the product, and it stays with you for the rest of your life.
If that sounds kind of stupid, you should pick the Dryden. If you prefer a little romance in your backpacks over logic, get the Journeyman.