I love a combat boot. Not because I am into war culture; I am, in fact, a pacifist and fell asleep so early into a viewing of Dunkirk that I didn't know until last week that Harry Styles was in it (don't @ me). I love a combat boot because it makes me appear tough, and as someone who is in fact very soft and tender on the inside, appearing tough is very important.
I'm a Dr. Martens stan, generally. But the Dr. Martens downside is the fact that they take a very long time to break in, and that time can be rather painful. It is also that the laces are annoying to tie each time (to my dismay, even the zip-up versions have laces that must be tied fresh each time you wear them) and come undone very easily due to their round shape. So when I came across Thursday's Combat Boot, a side-zipper version of the classic combat silhouette, I was not not intrigued.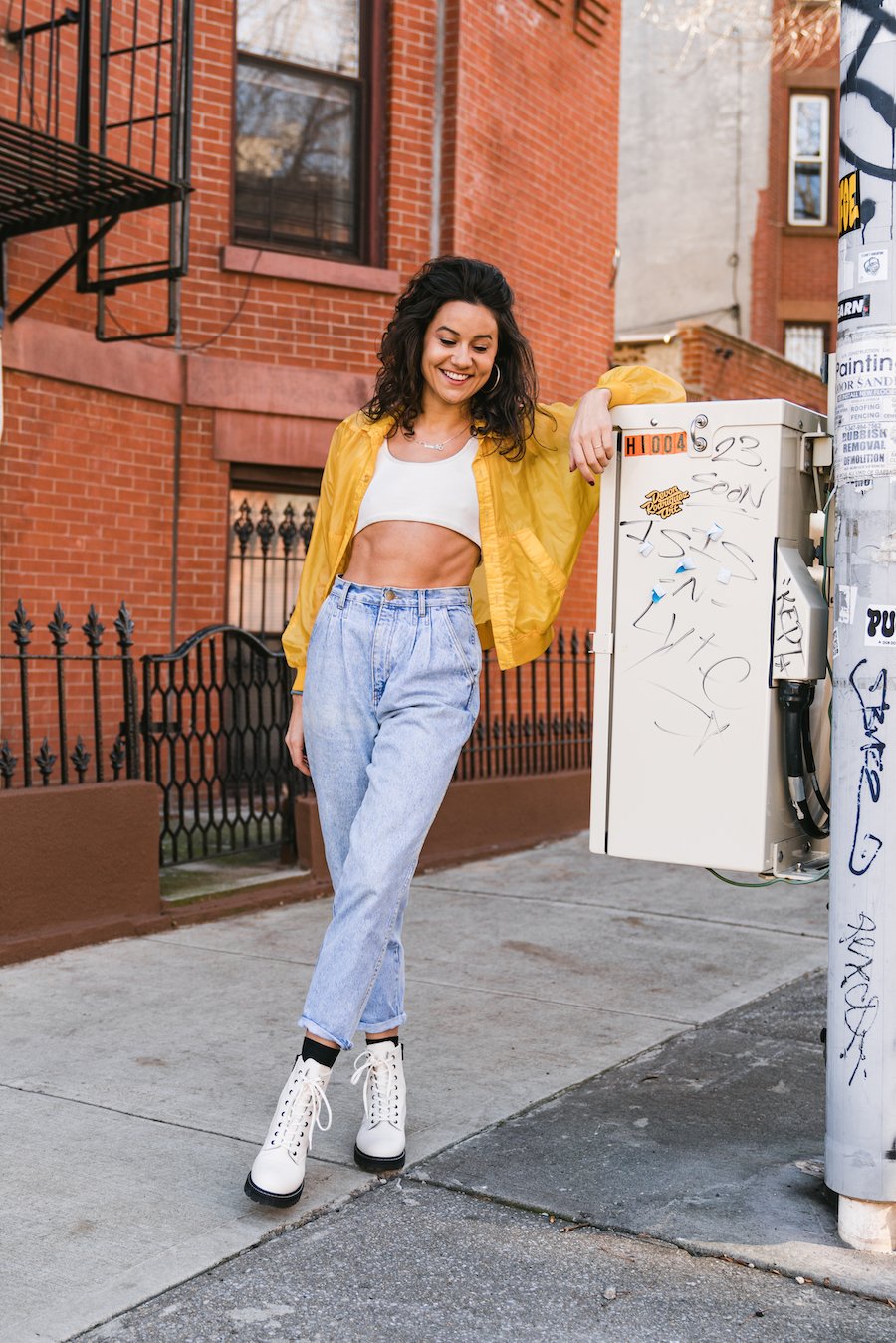 Thursday Boot Company, the Brand
When college friends Connor Wilson and Nolan Walsh founded Thursday Boot Company in 2014, they based it on the premise that high quality boots are simply too expensive. Their goal was to create an ever-evolving collection of boots that looked good, felt good, and cost mostly under $200, thanks to their almost impossibly low direct-to-consumer markups. Since then, they've branched out from men's boots into a variety of women's styles, including the Combat.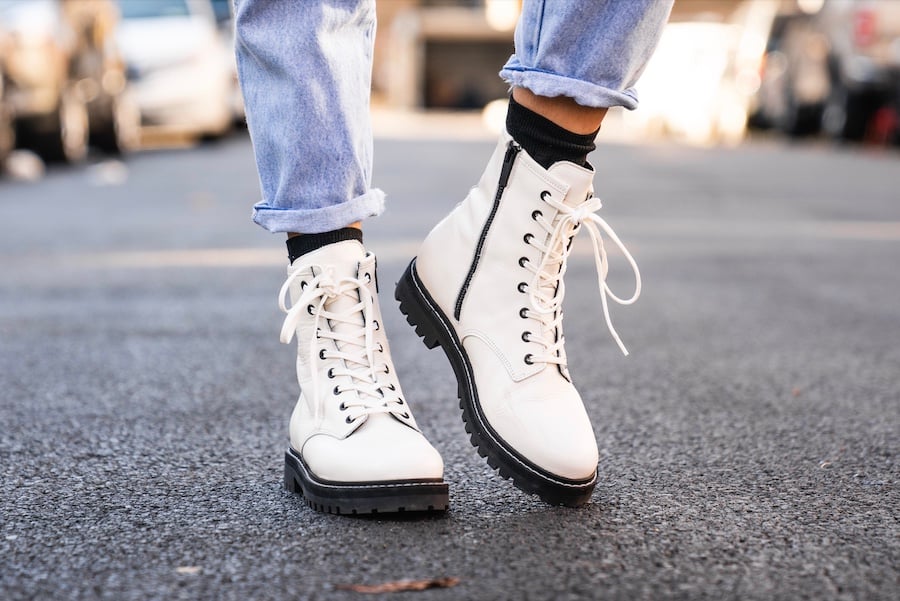 The Combat Boot: The Look
Classic, rugged combat boot look
Grippy outsole
Side zipper
1.5-inch heel
This boot boasts a classic combat shape with rubber lug soles for grip and a subtle 1.5-inch heel for a little bit of lift.
It comes in four colorways: black, java (dark brown), carbon (a slightly metallic gray-brown), and ecru. I went with the ecru for a more striking look — the off-white color does scuff easily, but the vintage roller skate vibes it brings are worth it. Personally, I prefer a bit more of a platform for purposes of both intimidation and leg-elongation, but these boots are great for someone not looking for much added height, and play nice with just about any outfit.
I liked them best with my tapered jeans, slightly cuffed, and with long floral dresses for an updated '90s vibe. My favorite feature is the side zipper, which means they slip on easy-peasy and you don't have to re-tie them, like, ever.
Thursday's Combat Boot Materials
Made of full-grain leather sourced from Lefarc Tannery in Mexico, one of the most sustainable leather manufacturers in the world, these boot starts out a bit stiff, but break in quickly — we're talking days or even hours rather than the weeks Dr. Marten's typically require.
The interior lining is full glove leather for comfort (again, unlike the unlined Docs) and the laces are high-quality polyester and, importantly, flat rather than round, so they stay tied. The insoles are high-cushioning, shock-absorbing Poron that mold to your foot, and the outsoles are custom-designed rubber with a nice amount of grip. A lot of traditionally made boots are only leather and cork in the construction, making for something that slowly gets comfortable, but never feels like a sneaker. The Poron avoids that walking-on-hardwood feeling of old fashioned boots, blurring the line between sneaker and boot.
Furthermore, unlike Thursday's men's boots, which are made with Goodyear welt construction or GYW, these boots are cemented. That means they're built more like sneakers, with the top glued to the sole rather than the typical boot construction: multiple heavy layers of leather and cork and welts and ribs and so on. Of course, this means they're not waterproof or resoleable, but to me that's worth it for the comfort, flexibility, lightness, and lower cost.
Goodyear welt pros: resoleable and water resistant
Cons: heavier, less flexible, less comfortable, more expensive
[Related: The 10 Best Women's Boots That Are Resoleable]
Thursday Combat Boot Sizing
Order true to size! While most men's boots tend to run large, requiring them to size down, that's not something you usually see on the women's size. Just order your normal shoe size.
Thursday's Combat Boot Price
Thanks to Thursday's direct-to-consumer business model, they cut out the middleman, keeping their boots affordable without sacrificing quality. As such, these babies come in at a reasonable $180, and will likely last for years and years to come.
Wrapping Up
See ya, Dr. Martens. The Combat boot is more comfortable, has less of a break in, the leather's better quality, and even the laces stay tied. The quality of Docs has dipped since they moved most of their production to Asia, and I'm confident that Thursday is worth taking their mantle.