I firmly believe that the right shoe makes the outfit. So it stands to reason that everyone needs at least one shoe in their closet that's both stylish and serious, something that can actually go from day to night seamlessly and work well in any season. If you're looking for the type of boot that can both elevate a casual outfit and ground a look that's a bit more daring, then the Clara is for you.
If you, like me, are interested in durable footwear that's made sustainably and ethically, then you probably already know about Red Wing. When I came into the sustainable fashion space, Red Wing already had over a hundred years of American-made quality craftsmanship under their belt—which is why I couldn't wait to get my hands on my first pair of their boots!
All I can say is that the Clara boots did not disappoint. I wholeheartedly agree with Red Wing when they say that the Clara "is beloved for being the glue that pulls outfits together year-round."
Red Wing Clara Pros and Cons
Running out the door? Here's a quick summary of this review so you can get an idea as to if it's what you're looking for.
The Pros
Resoleable Goodyear welt construction
Timeless, versatile style
Comfortable Vibram sole
Supple yet durable leather
Water-resistant
Functional
The Cons
Cost
Less "modern" than what some may want
Dye can transfer onto socks
How Red Wing Makes the Clara Boots
The Red Wing Clara boot harkens back to the design of Red Wing's first women's boot made in the 1920s, the Gloria. The Clara is updated as a modern-day tribute to the original, and like all Red Wing boots, they're made in the USA from premium leather.
Red Wing is best known for their commitment to building boots and shoes that last for decades. All Red Wing Heritage footwear is made with durable stitching, leather that ages beautifully, and traditional construction that allows for resoling and repairs, which extends the life of the shoe even further. This means that with the proper care, your Red Wing boots will last for decades longer than any pair of fast-fashion boots. No more shelling out for the latest seasonal footwear every Fall.
View this post on Instagram
Red Wing Clara Fit and Sizing
Size down half a size
Heritage construction molds to foot over time
Red Wing's Clara boots are made on a No. 110 last, which features a gently tapered round toe for a comfortable fit and contemporary look. The timeless style makes these boots extremely versatile, and the meticulous attention to detail makes the Clara boots comfortable enough to wear on a daily basis.
I found Red Wing's Clara boots to be top-notch for walking. I wore them on a trip to NYC during which I had to walk around for long hours in the snow and rain. I wore the Clara boots all day without blisters or much discomfort, and they held up incredibly well considering the weather. I didn't feel that the Clara boots needed breaking in at all — the leather immediately felt supple and flexible and the sole supportive. By the end of the day, the only difficulty I had was a slightly pinched feeling in my toes, which is more due to the sizing of the Clara boots than the design.
I'm a pretty consistent size 8 shoe, and I expect my boots to come with a little extra room for thick socks in cold weather. Red Wing's Clara boots are a bit snug in the toe-box on my size 8 foot, but when my size 7.5 friend tried them on, she said they fit perfectly. I was still able to wear the boots comfortably with thinner socks, but for anyone who wants to wear thick socks or an orthotic insert, I would definitely recommend ordering a half-size up from your usual.
In addition to giving Red Wing's Clara boots a great classic style, I appreciate the way the laced design allows for some give in the sizing relative to the Chelseas and slip-on boots that dominate the women's market. Even though my shoes ran a bit small, I was able to give my feet more space by loosening up the laces. The flat waxed laces and nickel eyelets feel extremely sturdy and look great.
[Further reading: Get a look at Red Wing's Women's Chelsea in our guide to the best women's boots]
Red Wing's Clara Leather
Tanned in Minnesota at Red Wing's own tannery
Ages beautifully
Hardier than most women's boots
The Clara boots are made from full-grain, oiled leather. Full grain refers to the outer part of the leather hide, which hasn't been split, sanded, or buffed. This means that the leather on Red Wing's Clara boots displays more of the natural grain and provides the best quality for durability and water resistance. One thing that I love about full-grain, oiled leather is that it will develop a patina as it ages, showing all the marks of a shoe well-loved.
On the foot, the leather feels soft and supple yet thick enough to be supportive. The leather hugged my ankle and made me feel secure without being restricted. Breaking in my Clara boots wasn't really a thing, and the leather felt much more flexible than what you'd find on a traditional construction or work boot.
I chose the amber leather for my Clara boots because it seemed the most versatile and fitting for my wardrobe. The rich medium brown goes perfectly with my vintage leather jackets and they're complementary with some of the more colorful items in my closet as well. I was a little torn between amber and black since black is always such a great staple, but the amber has proven to be just right for my styling. I also think that the Clara in clove roughout leather would be a great option for anyone looking for more of a relaxed western vibe!
The one small issue I had with the leather on the Red Wing Clara boots was that the interior leather color crocked onto my light-colored socks. Luckily, they were cheap socks that didn't matter much to me, but maybe take note of this before wearing a fancy cashmere sock with your Claras.
[Further reading: Thursday's Combat Boot Review]
Red Wing Clara Sole and Construction
Resoleable for decades of longevity
Leather insole with cork filling
Shank for stability
The most important aspect of a shoe for me is always going to be comfort. Honestly, I don't care how stylish a shoe is—if it isn't comfortable for walking in, it's out! Thankfully for us all, Red Wing puts a great deal of emphasis on comfort and construction.
People often think that heels equal discomfort, but Red Wing's Clara boots prove them wrong. The 2.25" stacked heel is the perfect height for comfort that doesn't sacrifice style, and I just love that Red Wing added the detail of alternating light and dark woods in the stacked heel design. The attention to design brings me joy every time I slip these boots on!
Why are Red Wing's Clara boots so comfortable? Much of the comfort of these boots can be chalked up to the sole construction and Vibram Mini Lug Tap outsoles. The Clara boots have a leather insole and a cork filling in the midsole, which adds additional layers of cushion and helps the shoe conform to your foot as you continuously wear them in with heat and friction. The Vibram Mini Lug Tap outsoles also provide support and comfort. In addition to giving the Clara boots a stylish utilitarian look, they also have incredible grip! Walking around in wet weather, I didn't slip or slide once while navigating uneven cobblestone streets in SoHo. The thickness of the sole made me feel like I could stomp through any obstacle and emerge unharmed.
This functional Vibram sole is attached to the Clara boot with a resoleable Goodyear welt and durable Puritan triple-stitch construction. The Goodyear welt construction is what really ensures that Red Wing's Clara boots are water-resistant and long-lasting. Instead of "cementing" the upper to the sole, the two parts of the shoe are stitched together with a leather "welt" sewn in between. This locks out water and means that Clara boots are completely resoleable and repairable. Their Goodyear welt construction undeniably makes Red Wing's Clara boots superior when it comes to comfort, durability, and sustainability.
Red Wing Clara Price
It's a hefty price, but ultimately the quality and sustainability of these boots makes it worth it in the end.
The timeless and versatile style of the Clara boots means that I'll get a lot of good wear out of them. The high-quality leather and durable craftsmanship mean that I won't have to go to the shoe store for a new pair of boots anytime soon. The Goodyear welt construction makes them incredibly easy to resole, so even when the soles wear through I can always take them to be repaired. Red Wing makes it extra convenient by providing in-house resoling and repairs at their in-house repair shop at the factory in Red Wing, Minnesota.
At the end of the day, knowing that my Clara boots will last for many many years to come makes them well worth the investment.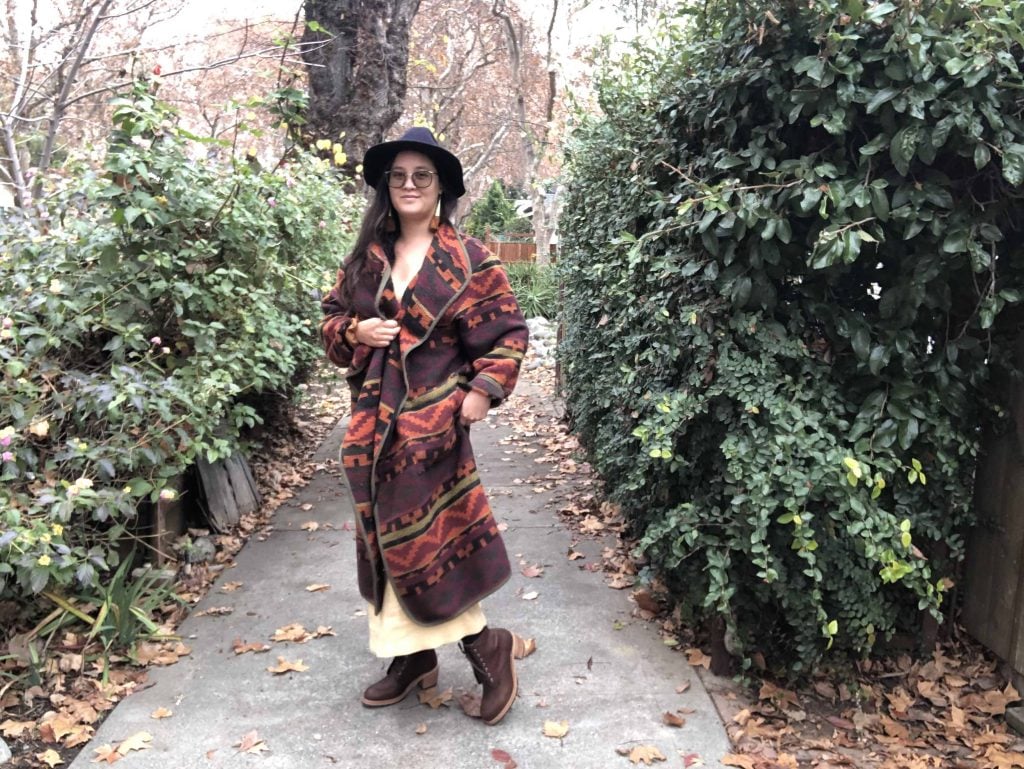 The Takeaway
While I was originally attracted to the Clara boots for their versatile style, I have also come to love them for their comfort and sustainability. I am so happy to have found a practical heeled boot that can do double duty as both fashion and function!