Whenever I sit down to review a product, be it boots, bags, or jackets, my general goal is to communicate not only how something is built, but also, how that object makes you feel. This is a core tenet of luxury goods: it's not just about the 'what they are' or the 'how they're made,' but the 'why' and 'how' that inspires the end consumer.
But in the case of the Jim Green African Ranger Boot, all of the stories, style, and intentions, as genuine and important as they may be, comes in a distant second to the fact that these boots have a job to do. And that job is really, really hard, and really, really important. No, we're not talking about the way you'll wear them, we're talking about the job they're originally designed for.
Jim Green's African Ranger: Pros and Cons
Got somewhere to be? Here are the pros and cons of this compelling, utterly unique boot.
Pros
Fantastic value; stitchdown construction for under $200 is jaw dropping
Legit, charitable brand mission
Gusseted tongue is great for extra water resistance
Solid build quality throughout (grain, stitching, etc)
Comfortable toe box with ample room
Thick, quality leather
Resolable, water resistant construction
Cons
Polarizing look and design; they're unlike anything else out there and that naturally excites some consumers and turns others off
I found the insert to be pretty cheap; but that's in line with the price
The low shaft height means less ankle support if that's a priority for you.
The African Ranger Boot
Despite an ever increasing spotlight, Jim Green Footwear is a company that may not be familiar to many folks in the US.
But in South Africa, where Jim Green Footwear is based, what started in the early 90's as a family shoe making business, has grown into one of the most well-known and well respected bootmakers around. While they offer a fair number of different styles and designs generally aimed at more outdoor or work focused needs, the prominent and perhaps most unique boot is the African Ranger Boot.
The African Ranger Boot is what can be described as a field, work, or general utility boot, entirely manufactured in South Africa of materials from South Africa. As the name suggests, the boot is made with the specific needs of African Game Rangers in mind.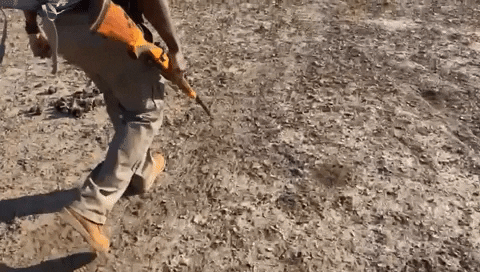 These Rangers are tasked with the maintenance, preservation, and safeguarding of wildlife and wilderness preserves across over 26 countries in Africa. This includes everything from caring for the land itself and monitoring for invasive plant species, maintaining roads and trails, managing wildlife populations, and protecting wildlife from poachers. This is extremely important, difficult, dangerous, and often thankless work.
The trouble is, up to 50% of African Rangers lack adequate funding and need to buy their own boots and other gear, often having to equip themselves with sneakers that fall apart in mere weeks.
That's where Jim Green comes in. Partnering with the Game Rangers Association of Africa, these boots were designed with the specific feedback provided by Rangers about their needs and the owner of Jim Green Footwear's own experience during a six month stint as a Ranger ten years ago.
In order to better equip those Game Rangers who cannot afford to buy their own boots, Jim Green donates a pair of boots for every 10 pairs purchased. As of the end of 2022, over 1,200 boots have been donated.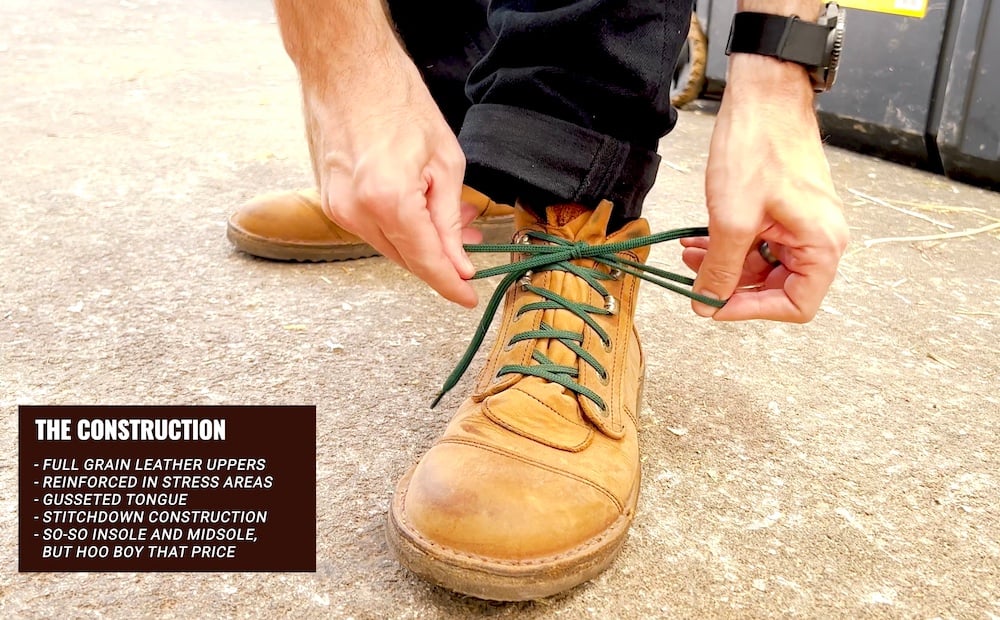 African Ranger Boots Construction and Materials
The African Ranger Boots are made in a simple, utilitarian manner, minimizing unnecessary cost where possible, without sacrificing the physical integrity of the boot. The uppers are made from a thick full grain cow hide, and comes in a handful of different colors that includes a gorgeous buffalo hide (whenever they can get their hands on it).
There are double layered sections of leather throughout, reinforcing areas of heavy wear like the eyelets and toe cap (which, is in fact a genuine layered toe cap.) There's a bit of padding around the opening of the boot which brings a touch of comfort and a very impressive gusseted tongue – something that you don't often see in boots of the sub $200 category.
The midsole is comprised of a synthetic fibrous material which has a similar sort of feel to a hard veg tan leather, but is nowhere near as expensive. This midsole material also offers the benefit of being more durable than the typical fiber board that's usually utilized in less expensive boots.
The sole is a relatively soft, but fairly grippy, ridged wedge sole, which is attached via stitchdown construction that allows the boot to be resoled and offers superior water resistance to a Goodyear welted boot.
Inside the boot you'll find similar absence of frills, with a fairly thin and cheap insole, a simple toe lining for structure, a thermal plastic heel counter that molds to your foot with wear, and an internal steel shank for structure.
Pretty much everything you'd need, nothing you don't — for the most part.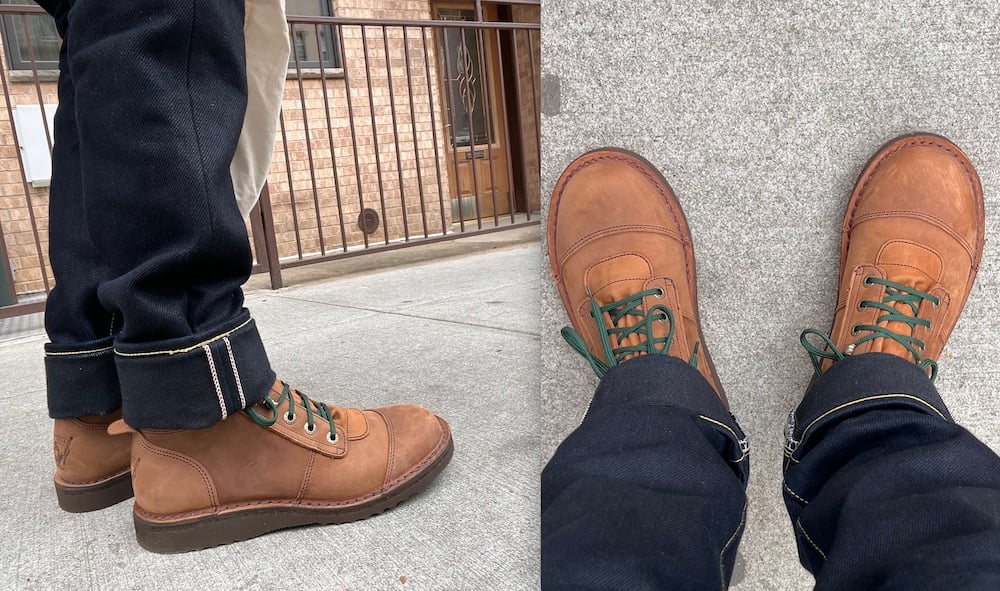 Jim Green African Ranger Sizing and Comfort
Order your true size
Wide toe box
In terms of sizing, it's very straightforward. I'm a 9D on a Brannock exactly, and the 9 fits perfectly. No creeping doubt or weird pressure points or spots where I hope it'll break in to accommodate. Open boot, insert foot. Done and done.
As for comfort and fit, This is where the African Ranger really differentiates itself from other boots: the toe box is wide. Really wide. To the point where it's downright bulbous in appearance. It's kind of weird. And kind of ugly. But also, kind of cool.
You see, when you first put your foot into the boot, the sides of the vamp hold your foot nice and firmly, giving you a fair amount of security. But the toe box allows you to really stretch out. So over the course of a day (presumably hiking or trekking through the bush) this makes a huge difference in terms of how tired your feet are.
It's kind of weird. And kind of ugly. But also, kind of cool.
It's a polarizing design choice among a few polarizing design choices. Some people are going to like it, some people won't. The closest thing I can compare it to is sort of like if you took a skate shoe and turned it into a boot. Again, kind of weird. But kind of awesome, and the result is a fairly comfortable boot once you break it in.
As with all well-made boots, the stiffness, density, and quality of the leather is inversely proportional to how comfy they are at first. But with some regular wear they break in just fine. No need for band aids, thank God.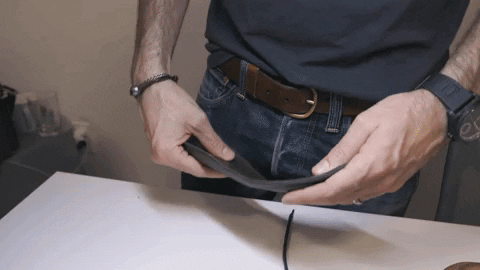 The only caveat is the insert. It's crap. First thing you should do when you buy these (and you probably should buy them) is go and get a better insert. You'll be happy to know that there is plenty of room to accommodate.
Jim Green African Ranger Price
At $179, there's really nothing to argue with.
Do I wish they had a leather heel counter? Sure. That would make them more expensive. Do I wish there was a slightly more robust insole? Sure. Again, more expensive. You get the idea.
Any of the minor areas that I could highlight for improvement would inevitably increase the price over that $200 mark. Which defeats the purpose of an accessibly priced utilitarian boot for real world rangers.
[Further reading: The 9 Best Boots for Under $200]
The Takeaway
In a day and age of blustery direct to consumer marketing and the cacophonous enthusiasm of disingenuous influencers, it can be really difficult to not become completely jaded and untrusting of companies who claim to operate in an ethical fashion and contribute to a noble cause.
I confess my own skepticism was palpable when Jim Green first reached out to us about reviewing a pair of their boots. It wasn't until I actually got hands on these boots, took them out to the barn, mucked out some trailers, and put them through their paces did I come to really feel that the African Ranger boots are great value.
These are honest, well-made boots, using South African materials, built by South African hands, and benefiting the custodians of an ever exploited and imperiled wilderness. Good boots built by good people meant for those doing good work.
Simply put: they're the real deal.