It's fair to say that Venetian Shoe Cream is the go-to product for conditioning boots. Whether you're talking about boots that are outdoorsy or dressy, practically every company from so-so Thorogood to top-tier Viberg recommend you pair your purchase with a bottle of VSC.
For this piece I interviewed Philip Collias, the CEO of the company that makes Venetian Shoe Cream, to explore its uses, what we know about the formula, and the right way to use it.
Venetian Shoe Cream Ingredients
VSC is described as containing "fine oils, gentle cleaners and imported waxes formulated to clean, condition, preserve and polish all smooth leather footwear and articles."
Here's the thing: we don't know what's in it. The precise formula and even the ingredients are kept secret by Zoes Mfg Co, the manufacturers of the product, to keep anyone from stealing or mimicking the formula. As industry practice, it makes some sense and to be clear, it's not all that unusual. (This is also true for the boot industry; Tricker's and Sagara are just two companies that refuse to reveal their tanneries.)
I grilled Collias and couldn't get much out of him, but what we do know is that it contains a blend of six or seven different waxes, each with their own purpose: one moisturizes, one shines, one preserves, and so on.
We also have some clues as to what it doesn't contain: there are no thickeners or silicone or waterproofers.
"What will hurt the leather is silicones and waterproofers," he says, noting that waterproofing sprays are typically silicone-based. "That adds a coating and it's very difficult to get off once it's on because it penetrates into the pores. It does waterproof, but I would recommend not using it unless it's an absolute last resort."
Finally, it's worth noting that the product contains petroleum distillates. Some worry that they can draw color out of leather, but by and large this product is seen as the ideal all rounder for taking care of nice leather.
[Don't miss my full article on The Right Way to Waterproof Nice Boots!]
How to Use Venetian Shoe Cream
1. Wipe clean with a rag or a horsehair brush
It's important to remove impurities from the leather before conditioning, plus vigorously brushing with a horsehair brush can help to move the oils and waxes inside the leather around, helping to remove scratches.
2. Apply a dime-sized amount of cream to a rag and work into all the creases
Once there's no more on the rag, add some more. While everyone likes to complain about people who use too much VSC, the general idea is to leave a thin film of it on the boot. So…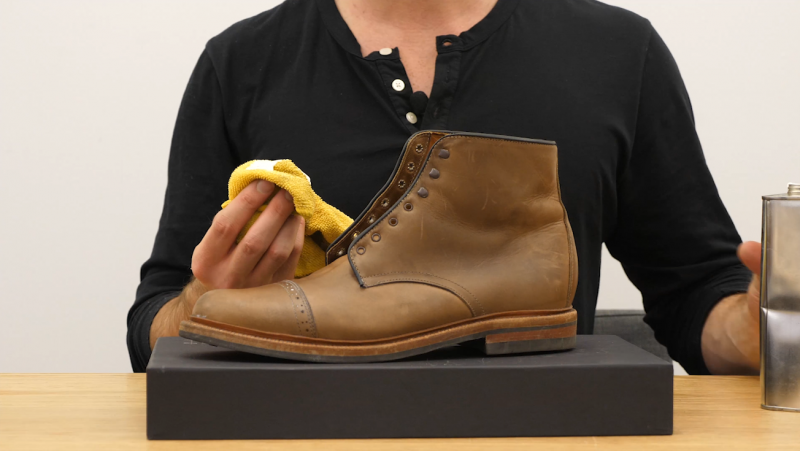 3. Buff with a horsehair brush
Again, this helps to generate some warmth so that the oils and waxes in the leather and the Venetian Shoe Cream can move around and better moisturize the leather.
4. Let the boots sit for 24 hours before wearing
This is ideal to help the moisture set in to the boots and to keep the petrol smell from funking up your socks.
[Learn more about how to take care of Chromexcel leather here.]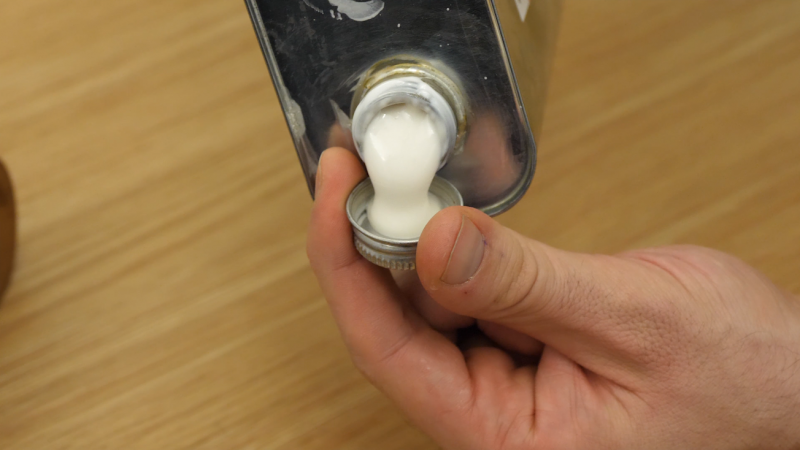 Venetian Shoe Cream Price
I think this product is pretty well priced — it's right in the middle of the line for shoe conditioners.
The cheapest you'll find are brands like Lexol and Bick, which wind up at about $1 per ounce. Venetian Shoe Cream is about $11 for 3 ounces, but you can save cash with a 32-ounce tub for roughly $38.
After that there are fancier products like Cobbler's Choice and Otter Wax, which retail for between $4 and $7 an ounce, and their biggest competitor Saphir's Renovateur costs a whopping $9 an ounce.
So Venetian Shoe Cream is a pretty decent deal.
[Learn more about care: Red Wing Boot Oil vs. Mink Oil – Which Is Best for Your Boots?]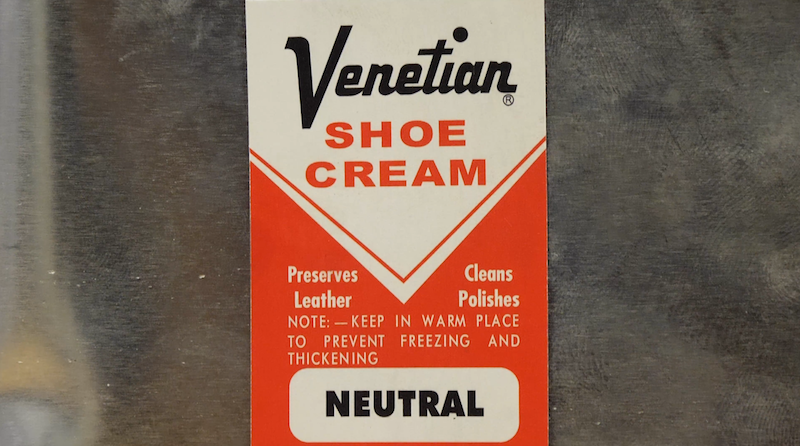 Venetian Shoe Cream Pros and Cons
Pros
Medium shine
Can be used on many leathers
Doesn't change color much, especially relative to mink oil
Well priced
Cons
Proprietary ingredient list
No pigment, so it's a bit harder to hide scuffs
Contains solvents
Smells like petroleum
If you haven't yet, check out the video above where I apply the Venetian Shoe Cream to some boots in need of love and you'll see how it's quite effective at removing scratches and restoring lustre to leather. It won't make your boots totally water resistant and this neutral colored cream is not the best at polishing boots and hiding scuffs, but it's a great bet for folks who want healthier, moister leather without running the risk of darkening or dramatically altering the appearance.