Are you a boot aficionado who gets bummed when it feels seasonally inappropriate to break out your leather beauties? Well then, this article is for you, because I'm going to talk about why it's totally okay — nay, necessary — to wear your boots all year long.
And yes, I'm talking with shorts during summer, joggers during spring, and flannel-lined jeans during winter. By the end, you'll have all the rationale you need to ditch the other kicks and stock your closet full of leather boots.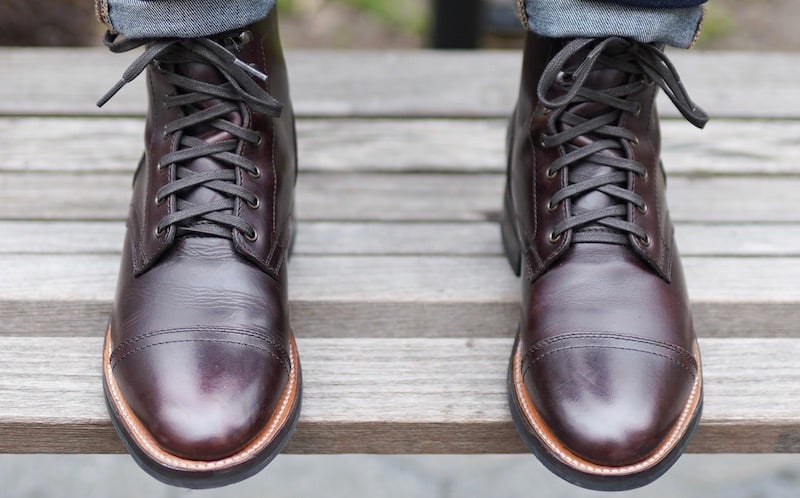 The Thursday Captain
Versatile
Hot take: There's no style of footwear more versatile than the leather boot. Sure, I'm a little biased, but in truth, boots go with everything. Need a classy date night outfit? Pair slick chinos and a button-down with your go-to Chelseas. Need something for a camping weekend with the boys? Think rugged jeans and your favorite rubber-soled lace-ups. Long story short, if there's an article of clothing, there's a boot designed perfectly for it. (Yes, even shorts, which look great with desert boots or even a pair of Timberlands).
The Taft Dragon
Durable
Part of what makes leather boots so versatile is their durability. Sandals may reign supreme in summer and sneakers might steal the show in the transitional months of April and September, but only boots can withstand the elements of each and every season. Rain or shine, these sturdy shoes are gonna look great, no matter the sway of Mother Nature.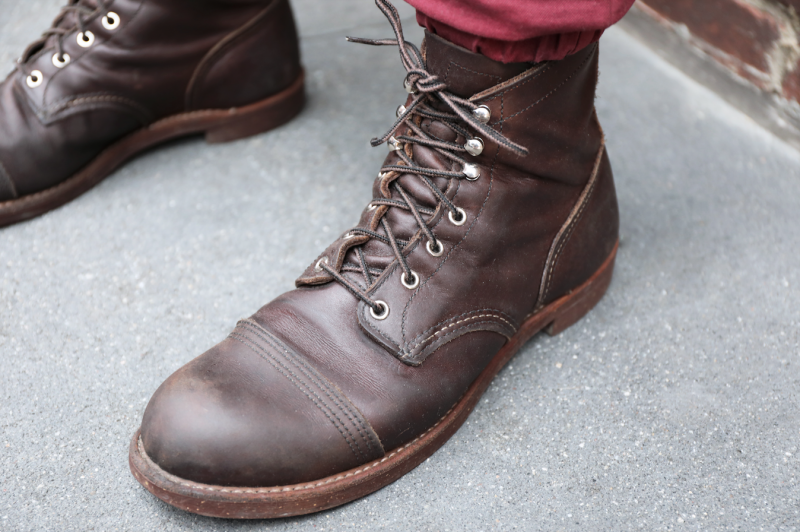 Timeless
Like a denim jacket or crisp white tee, boots are timeless and will never go out of style. If you're someone who can't deal with passing trends or simply doesn't want to engage in the ever-changing fashion cycle, stick with a rotating cast of leather boots and you'll always look effortlessly fashion-forward.
Appropriate
This timelessness also means that leather boots can be worn across a variety of venues, which can be great when you're not sure what to wear to an event. For example, if you're going to a buddy's workplace holiday party and don't know whether to dress it up or dress it down, 99.99% of the time, leather boots are going to be appropriate.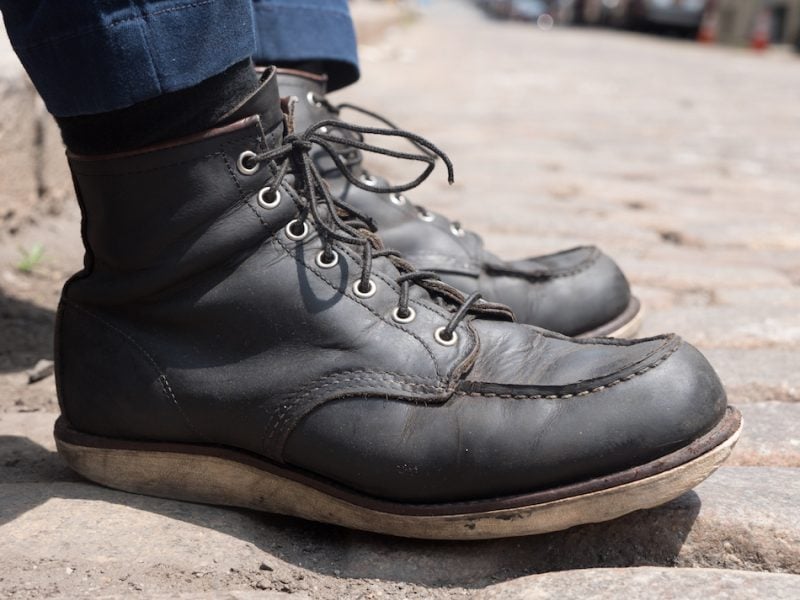 The Red Wing Moc Toe
Transitional
In that vein, it's incredibly easy to transition boots from day to night and back again. If you've got a busy day with work, happy hour drinks, and a date, you can rest easy knowing boots will ferry you through dusk and dawn without a problem.
The Alden Indy
Resilient
Boots are resilient and ready to take on whatever challenges you throw their way, be it a city puddle or a desert trek. Like you, they're tough, and don't quake easily under pressure. Life may be full of surprises, with even the best laid plans set to go awry, but boots will never let you down.
Welp, that's that on THAT! Now that you've been initiated into the 365-days-a-year club, you'll likely want to know how to take better care of your boots. First things first: Learn how to properly break them in.
Editor's note: This article is an op-ed. The views expressed herein and in the video are the author's and don't necessarily reflect the views of Stridewise, LLC. Claims, assertions, opinions, and quotes have been sourced exclusively by the author.
The following two tabs change content below.
Cody Gohl is a New York-based writer with extensive experience covering men's fashion and health and wellness.
Latest posts by Cody Gohl (see all)