This post may contain
affiliate links
that at no additional cost to you, I may earn a small commission from.
A highly-practical, functional, and durable piece of outerwear is exactly what you need right now, and that is what a waxed cotton jacket is: a jacket that has stood the test of time. A quintessential symbol of the rugged cool of the working class, waxed cotton jackets (typically canvas, sometimes twill) are considered among the most iconic and timeless fabric pieces in the world.
As the jacket buying public becomes weary and wary of jackets made of polyester or otherwise manmade fabrics that seldom last more than a couple of seasons, waxed cotton has seen a resurgence due to its extreme durability, terrific water-resistance, and timeless cool. Besides making you rainproof, a big benefit of the wax coating is that it creates slight permutations of color that deepen with age, making for a jacket that looks better as it ages — a quality that's few and far between in the world of fast fashion.
[Learn more: The 7 Best Waxed Jackets for Men]
What is Waxed Canvas?
Cotton is a word applied to anything that's made with the cotton plant: denim, t-shirts, socks, anything. Those are never what waxed cotton jackets are made out of; waxed jackets are almost invariably made with canvas, a densely woven form of cotton that's highly resistant to tearing and abrasion.
Canvas is one of the oldest fabrics in the world you're likely to find right now. Widely known for its water-resistant qualities, it's made by applying a hot layer of paraffin wax to the cotton fabric with paraffin wax. This practice came about, it is said, when sailors noticed their sails caught more wind when they were wet. They tried applying linseed oil or fish oil to replicate the effect, ultimately landing on a thick ol' layer of wax, creating a fabric that would go on to become the de facto choice for sailors' jackets, frontiersmen's tents, and outdoorsy bags.
[Related: The 10 Best Waxed Canvas Backpacks]
Waxed Twill Jackets
If your waxed jacket isn't canvas, it's almost certainly twill. Waxed twill jackets became popular due to their durability factor. Initially used for building backpacks and rain gear, waxed twill jackets have, since then, become timeless and stylish, as twill are a hair more resistant to creasing than canvas. The appearance is also more complex: while canvas is plain to look at, twill has diagonal "wales" on its surface. (Denim is a form of twill, and you can likely see what we're talking about if you just look down at your knees.)
Ship John's Wills is perhaps the most popular waxed twill jackets right now.
[Related: Canvas vs Twill, Which Is Right for You?]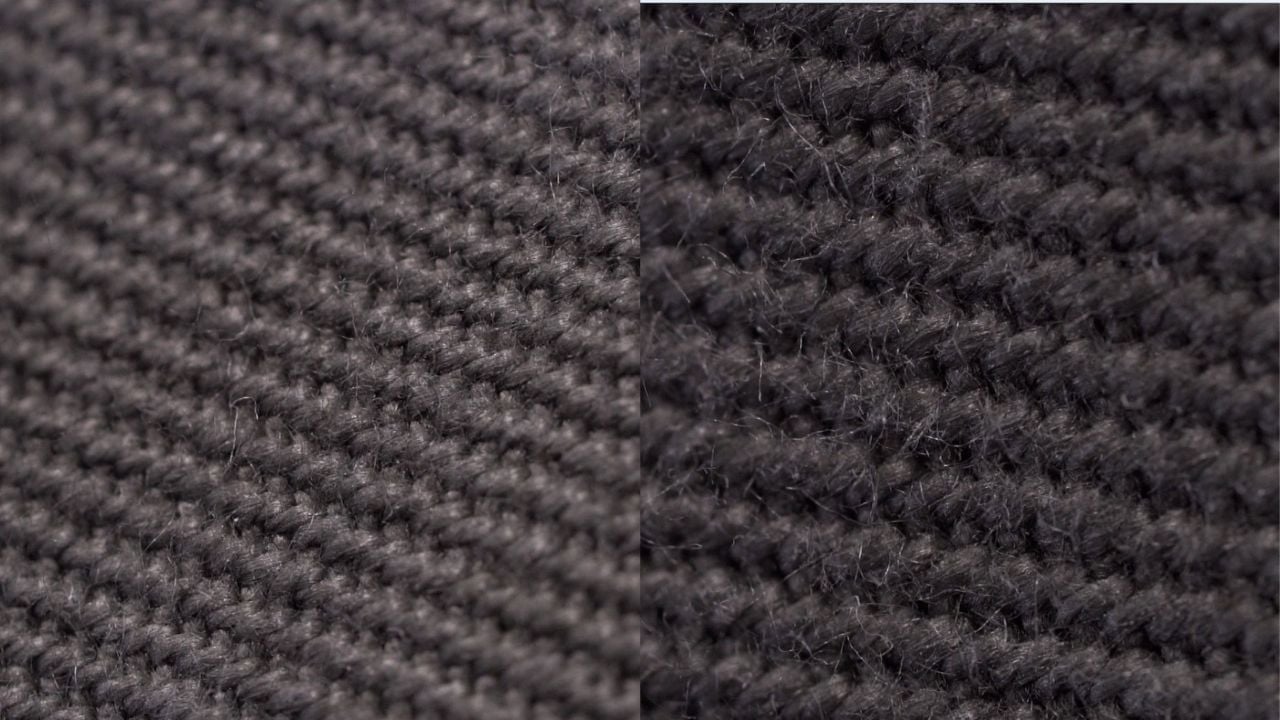 History of Waxed Cotton
Waxed canvas first came into being thanks to the early sailors who noticed that wet sails were much more efficient than dry sails in the high seas. Centuries ago, the mariners witnessed that their sails worked better when wet, but the problem was that wet sails were heavy. So, in the mid 19 century, Scottish mariners discovered that they could "fix" the fabric so that it caught more wind without becoming soaking wet. Clever, right?
The mariners spread linseed oil or fish oil onto their sail cloth, and ultimately on their capes, to waterproof it. The mariner's capes were the forerunner of the fisherman's slicker, but there was a disadvantage of using linseed oil: it turned clothing yellow as it aged. (That's why a fisherman's capes are originally yellow, or so they say.)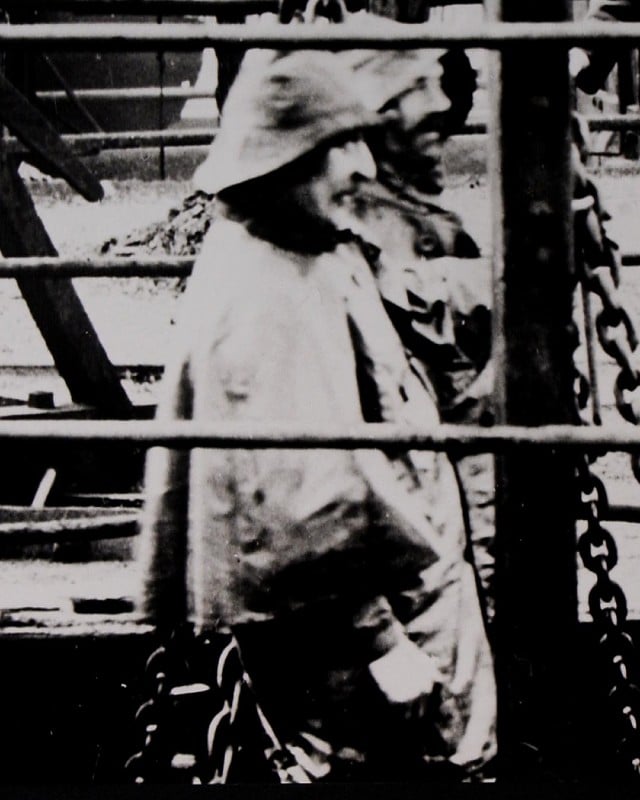 In the 1930s, they changed the process of waterproofing the sail fabrics: instead of applying linseed oil to the material, they impregnated it with paraffin wax. The result was a highly water-resistant canvas that was less stiff and more breathable than ever — plus, this process solved the crisis of the yellowing of the capes.
The usage and application of waxed cotton then spread to the military. Waxed canvas became the most popular fabric for the British Armed Forces during World War II due to its waterproofing features and after that, the applicability spread from military clothing to tents, uniforms, and duffles. All because of its high water-resistance and durability.
After World War II, waxed cotton garments started being sold commercially as heavy-duty rain coats, initially being used only by the gamekeepers and agriculturalists but soon spreading to motorcyclists and outdoor sports circles Now, waxed cotton comes in various forms ranging from apparel and shoes to camping bags and coats. It is an exemplary example of fabrics standing the test of time.
While techniques of making the fabric may have changed over the years, we cannot deny that it is all thanks to those mariners for having discovered waxed.
Benefits of Waxed Cotton Jackets
Hardwearing in nature
A trusty companion for outdoor adventures, your waxed cotton coat is very much immune to any rips and tears from overgrown bushes and thorns. You see, waxed cotton jackets are designed to be hardwearing in nature. They are strong and tough, so much so that they are highly unaffected by any kinds of scratches or abrasion. (Note that I once sliced open a leather jacket on a nail, and it could never be fixed. That won't happen to a canvas jacket, plus they're much cheaper.)
At the same time, you do not need to worry about keeping your waxed cotton jacket clean and pristine all the time, as any dirt or mud can be wiped and brushed off easily without damaging the material.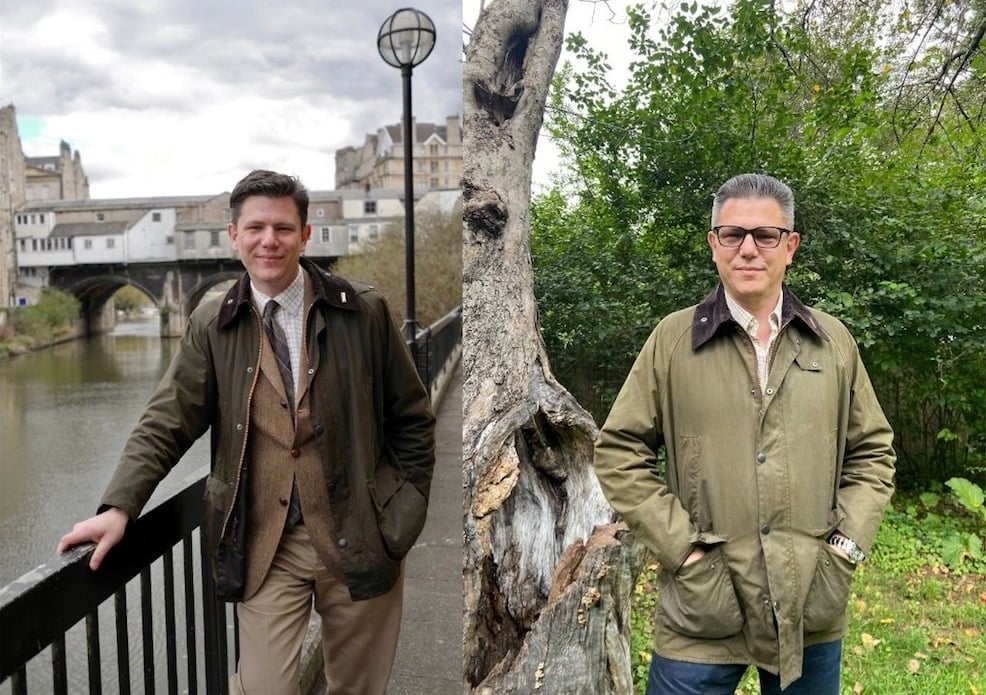 Are durable and long-lasting
Waxed cotton jackets are well known for their longevity — they're hardwearing, yes, but they'll also last for years and even decades, looking better all the while. The waxed cotton jacket is enriched with a protective wax layer that is highly immune to rips, stains, and any kinds of grime and mud. A waxed cotton garment is quite long-lasting in nature due to its easy maintenance and repairing properties. You can easily extend and restore a waxed jacket to its former glory by getting it rewaxed every year.
By replenishing the wax coating each year, the waxed jacket goes back to its original form and, at the same, rejuvenates its durable and waterproof properties. Waxed jackets are timeless vintage coats designed by experts that last you for a very long time in any weather or wind conditions. One such company that's raved about is the Barbour Company that makes outerwear perfect for any weather.
Come with waterproof qualities
As long as they're waxed, waxed cotton jackets are waterproof. This is due to the exterior waxed finish that makes it is easy to protect the owner in harsh driving rain and cold weather. The goal of the waxed jacket is to keep its owner warm and dry by providing waterproof security, which it does quite easily.
We won't lie: waxed canvas doesn't breathe that well, so if it gets stuffy out, you'll sweat. It's heavier than lightweight waterproof fabrics like Gore-Tex. But it's tougher, cooler, and longer lasting, and due to its numerous weatherproof qualities, the owner does not need to wear multiple clothes to keep warm and covered in the cold weather.
Are always in fashion
With traditional lines and practical design elements, a waxed jacket has always been a one-of-a-kind vintage clothing making it perfect for any age and type. That is the reason why waxed cotton jackets are always guaranteed to be in style. Due to their never-ending popularity and signature silhouettes, these coats can beat any short-term or seasonal style trends and remain in fashion forever. Wax edcotton jackets have, over time, become a cultural and permanent staple for people of all generations.
Waxed jackets, to date, have never gone out of fashion but instead become a permanent part of a man's wardrobe due to its durable nature. Classic wax coat styles like the Barbour Classic Beaufort Wax Jackets and Belstaff Trialmaster wax jacket have become a classic favorite for all ages. They look new even after ten years.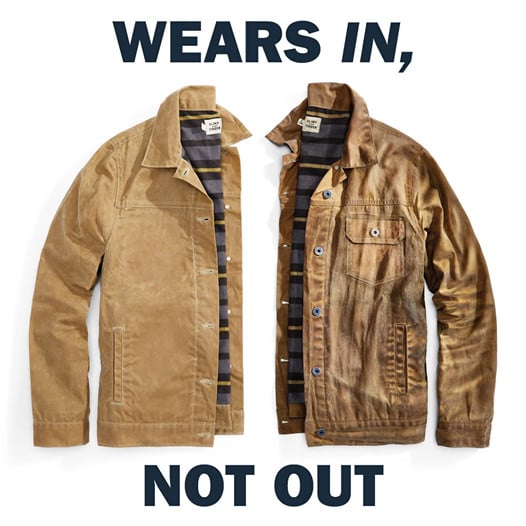 Age well due to the 'patina' feature
You see the ultimate beauty of a classic wax jacket when you compare the 'before' and 'after' images. Wax jackets age well, as they develop a 'patina' after absorbing the natural oils from your body and other essences in your surroundings. You might not see the change in your day-to-day life. Instead, you suddenly notice a surprising difference in your wax jacket color and features if you compare it after a long period of time.
The outer cover of your jacket naturally picks up patterns and creases as you wear it, giving it its own unique look over time. The main reason people love wax jackets is no matter how many years have passed by, the jacket grows and evolves. It is reliable and faithful to you like a good ole friend.
The whole point of a waxed coat is to make it perfect for wearing as outdoor gear and, at the same time, look stylish. Some very famous options include the aforementioned Rogue Territory Supply Jacket and the Barbour Bedale.
Waxed Jackets VS Leather Jackets: Which is better for you?
The debate between a waxed jacket and a leather jacket is forever ongoing. While jackets made with animal skins have always been popular for a few thousand years longer, waxed jackets have been around long enough that they're plenty synonymous with cool. In the end, the choice is yours, but we might be able to help you in differentiating them in four main points:
The maintenance factor:
Waxed cotton and leather jackets both require a little maintenance, say once every year. To maintain and keep your canvas the same, you need to get your waxed jacket re-waxed each year. You'll first notice the wax rubbing away on the elbows, and rewaxing is essential for maintaining the water resistance. It is a simple process that you can do yourself. To know the complete process of how-to-wax your jacket, scroll down.
To maintain jackets made with animal skin, you need to apply a high-quality conditioner on them. These coats dry out over time so remember to apply the conditioner about once per year to keep the skin moist and longlasting. For easy application, rub the conditioner onto the entire area of your jacket with the help of a cloth or soft sponge. After applying, let it sit for a few hours before wiping off the extra conditioner that might be sticking on your garment with a clean and dry rag.
The water-resistance factor:
The biggest difference between them both is how they hold water. Waxed cotton is very well known for its water-resistance quality. The protective wax coating on the exterior of the clothing prevents water from sticking or getting in your jacket. But at the same time, it also makes the jacket feel and look a bit stiff compared to the smooth, high-quality fine-looking animal skin jacket.
A high-quality leather jacket that is not coated with fabrics or a water resistant conditioner can easily absorb water, causing damage to your clothing. A layer of wax can improve the water resistance but if it's unwaxed, a leather jacket (especially suede) can pick up more stains than an unwaxed canvas jacket.
The daily-cleaning factor:
Waxed cotton requires little to no daily maintenance. A few scratches, dirt, and grime will not affect your jacket in any way, so every day cleaning is not required. But by any chance, if you get mud stuck on your waxed jacket, then let it dry and then remove it with the help of a brush with bristles. Use a little cold water with gentle soap if you get stuck with a tough smear.
Do not use any kinds of detergents. After carefully rinsing it, let it air dry itself. Also, never put it in the washing machine or give it for dry cleaning by any chance.
But leather probably wins this one: most liquids can be wiped right off without staining, though plenty of guys like to wipe their leather jackets daily with a slightly moist cloth.
The endurance factor:
Waxed canvas jackets and leather jackets, both, are very well known for their long-term durability factor. With proper care, both coats develop a 'patina' feature that makes them look more desirable over the years. They both age well, no matter the wear and tear of jackets. The more you use it, the better they turn out.
The choice, in the end, is yours.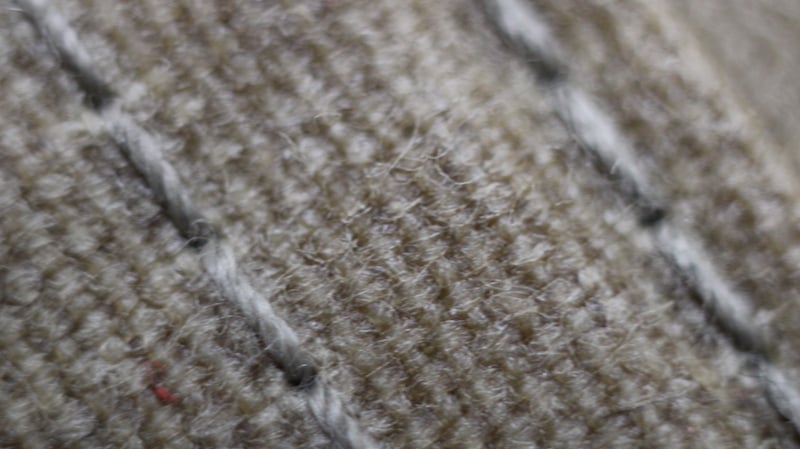 The Downsides of Waxed Cotton Jackets
A waxed jacket has a few disadvantages that you should very well be aware of, like:
The lack of breathability
Lack of breathability is the main drawback of a waxed jacket. The waxed cotton used in the waxed jacket is intended to be impermeable to the elements, so it doesn't let much sweat and vapor out. As you wear it, the wax wears away as the breathability improves. So if you decide you value breathability over water resistance, you'll always have that option — with a little patience.
Waxed jackets are heavy canvas materials
Such jackets are heavy because they are all made with a hundred percent cotton fibers material. A layer of wax adds even more weight, and the first thing a lot of guys notice about a waxed jacket compared to Gore-Tex is the weight. This could be a problem if the wearer is going on an outdoor adventure or is stuck in bad weather since wearing the jacket will only add to the pounds the owner has to carry.
A waxed Jacket is pricier than jackets made with synthetic material.
A waxed jacket is much more expensive than a synthetic jacket made with Gore-Tex material; expect at least $300 for a jacket made in the USA. (Browse prices from $180 up on our list of the best waxed jackets.) Companies charge extra because a lot of labor goes into making an all natural jacket. Synthetic jackets made with Gore-Tex materials come cheaper, are breathable, and cost less.
How to wax a jacket
What you need
The Jacket
Lint roller
A hair dryer or heat gun
The Process
Prepare the Canvas (In this case, your jacket)
Remove any strings or remains that might be sticking on your jacket. You will wax your entire jacket, so make sure that your coat is clean, neat, and dry.
Heat your Jacket and the Wax
Warm-up your jacket and the wax just a little bit. It is to make sure that the process goes on smoothly. Rubbing the Otter product on your garment without any prep might not work well because the temperature might be cold in your house. If you let the paraffin warm up in natural sunlight for a few minutes (or a microwave for a few seconds), it will make the waxing process easier.
Apply the wax on your entire coat
Rub the Otter bar across your jacket like a bar of soap. Apply it in broad, even strokes, moving in a forward-backward manner. Applying it this way will ensure that friction and pressure gets created. The friction and pressure so created get the wax transferred onto your coat.
You will see the lines on your gear after the first and second rounds. After that, you will soon warm up and apply it to your coat more easily. For the smaller and inaccessible areas of your coat and sleeves, use the corners and edges of the Otter bar. You will soon see the color of your jacket getting darker and more rugged-looking.
After you are done applying, get your hands to rub it in and spread it evenly on your garment.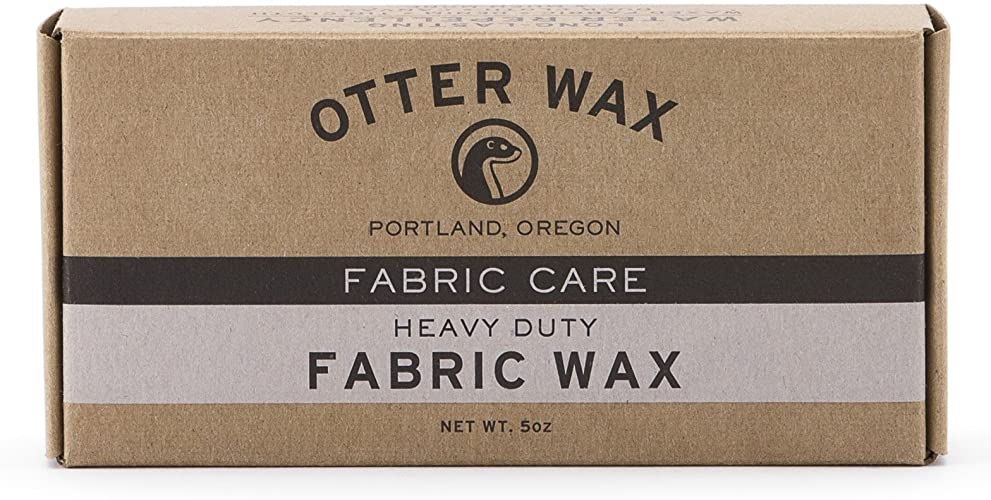 Heat the Jacket
After applying and evening out the wax on your jacket, heat it. Use your hair dryer or heat gun and spread the heat evenly on your jacket. The heat will help infiltrate the wax onto your jacket better that will, in the end, make it waterproof. After using the heat, spread and even out the jacket again with your hands.
Let it dry & cure
After all of the above processes, hang your jacket in a dry, warm place for about 24-48 hours to cure. The smell will eventually fade out over time with you wearing it. Make sure you re-wax your jacket every year to maintain its endurance and waterproof nature.
Wrapping Up
Your jacket can very soon become perfect outerwear for wearing in any weather, be it the rain or harsh wind, maybe even the high seas. It'll last for ages, look better every passing year, and fend off thorns and nails with ease. Cool, right?