"Rugged" and "chelsea" are two words you don't often hear together, especially when you could also use the word "fashionable." But those are the descriptors for this very cool, all-weather boot from Koio, a company best known for their luxury sneakers but who have branched out into boots in a pretty compelling way.
I've spent several weeks and a couple of rainstorms sloshing around in these Fermo boots and even though they're not Goodyear welted, they're very water resistant and they can be resoled. Indeed, I've done the work (the "hard yards" as we say in Australia) and these bad boys kept my toes dryer than the average Goodyear welted boot while being lighter and more flexible than one.
Suffice it to say: I'm very impressed with the Fermo.
Should You Buy the Koio Fermo Boots?
Got somewhere to be? Here's a quick rundown of the pros and cons of this unusual new model.
Pros
Sleek but practical
Surprisingly water resistant
Completely Italian made
Great shock absorption
Sustainable leather
Grippy sole
Cons
No half sizes or wide widths
Less versatile than flat soled boots
Memory foam insole can be controversial
Koio Fermo Design
Sleek but functional and rugged
Matte leather (brown or black)
Chunky, grippy sole
While having something of an '80s vibe on a lot of their sneakers, Koio's emphasis with their best known footwear is minimalism. Maybe that's because the founders are from Germany and that area (and Scandinavia perhaps moreso) are known for minimalist design aesthetic. I confess I didn't love Koio's first line of boots but after a year or two of refining their approach they've released two Chelseas that I really like: one is the dressy, leather-soled Trento and then there's the Fermo, which is meant for rougher weather.
At first glance, this is a casual boot with a casual sole and casual leather. But I'm a massive fan of the fact that unlike some other casual, perhaps more work-focused Chelseas like Blundstone or Redback, the Fermo doesn't have a bulbous toe or cheap, disposable construction. Despite its toughness it manages to be quite sleek, so you get a nice balance of something that's very weatherproof but slim enough that it looks great with more modern, tapered bottoms. The last has the kind of shape that most people want from their Chelseas, but with more functionality.
"Versatile" might not be quite the right word given it's not at all dressy, but it is fashionable while also practical.
Indeed, most Chelseas are, well, kind of dressy. This kind of footwear didn't start out as a work boot; the first Chelsea was designed as a walking boot for Queen Victoria and then became more popular as The Beatles' footwear of choice. It didn't gain steam as a work boot until a bit later, particularly in Australia.
Personally, I really enjoy rugged materials with more modern fits and I was pleasantly surprised when I wore these on a date last night with my very burly and casual deck jacket (the center image above) and found that the outfit worked great. The luggy sole, in particular, does a good job of balancing the slimmer last and maintaining the casual air, a look that's enhanced by the oily leather and the construction, which I'll explore a little later.
Idrese Fermo Leather
Tanned in Italy
Imbued with oils and waxes for water resistance
Matte appearance
Certified for sustainability by Leather Working Group
The boot comes in brown ("Falcon"). or black, and both leathers are really hard wearing because they're very waxy and oiled. During its production, the hides are imbued with a variety of natural, water resistant ingredients to make the water and humidity stay on the outside and not penetrate the inside. (Oil and wax are hydrophobic; think about how oil floats on top of water if you drop some into a glass.)
Another bonus is that when it contains a lot of oils and waxes like this, you get nice color variation in the leather that gives it really cool highs and lows that confer real-world, all-weather benefits. That does make for a very casual leather — it's more matte and muted than something like box calf or a glossy dress leather — but you already know this is a casual boot from the sole, so no one's going to be disappointed you can't wear this with a suit.
Koio also has a big emphasis on sustainability that's expressed in their choice of leather.
Most leather on earth is chrome tanned, and in badly run tanneries it can cause terrible damage to the environment and to workers. But chrome tanning doesn't have to be bad for the environment; there are ways to make it that don't produce any chromium 6 pollution, which is the byproduct that causes so much damage. I filmed a video at a tannery in Mexico that does cool things in this area, but the take home is that there's an organization called the Leather Working Group that inspects and certifies tanneries with good environmental practices. All of Koio's Italian leather carries that coveted LWG certification, so you can be confident you're not contributing to the dreadful effects that chrome tanning can have in badly regulated tanneries.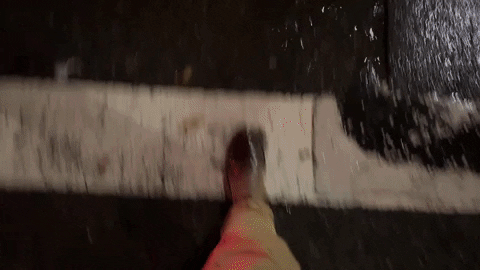 Idrese Fermo Construction
Blake stitched, but with a welt
Very water resistant
Lighter than a Goodyear welt
Shock absorbing memory foam insole
Leather midsole
The construction here is very interesting. Both of Koio's Chelsea boots are Blake stitched, a construction method that has a reputation for comfort and flexibility, but also for being hard to resole and not great in wet weather.
But these stereotypes don't always apply. For starters, Blake stitches are perfectly easy to resole. If you polled every cobbler in the country you'd find there are more that have the machinery to resole a Goodyear welt than a Blake stitch but most professionals can resole a boot like this — just call in advance to confirm they've got the equipment.
The other notion, that Blake stitches aren't very water resistant really depends on how tightly stitched they are and how much the brand wants to focus on flexibility versus water resistance, that kind of thing.
The Fermo here is very tightly stitched to help with water resistance, but the real standout is that if you look closely, although it's Blake stitched, it has a welt. The Blake stitch means the sole is stitched to the upper instead of to a welt in between them, but they've included this L-shaped welt made from recycled leather that keeps the last closer to the sole and stops rain from getting in.
No, it's not waterproof. Unless you're legit standing in a puddle fishing you don't need waterproof boots. But I took my Fermos out in a storm in Brooklyn last week to very deliberately slosh through puddles, and I was really surprised that my socks stayed perfectly dry.
I've never seen this kind of construction before, but it's legit. Resoleable and water resistant, but as a Blake stitch it's lighter and more flexible than a Goodyear welt. It's wild stuff.
Idrese Fermo Sizing and Fit
No half sizes or wide widths
Size down if you're between sizes
Leather stretches a bit with wear
A bummer with this boot is that it doesn't have half sizes or wide sizes, and I have an unfortunate shoe size: about 11.75 on a Brannock device. When a shoe is true to size I fit 11.5, but I'm an 11 in most boots — including the Fermo. If you're a whole size order that, if you're between sizes order the next size down.
A word of caution: these felt too tight when I got them, but the leather stretches and after a couple of days, they fit like a glove. Even with the slimmer last, don't stress too much if they're a bit tight from the get go.
Idrese Fermo Price
If you know much about boots, you're probably not shocked by this price. For this kind of construction and materials, it's about what you'd expect. Over $400 would be robbery, under $350 would be surprising, $365 is perfectly acceptable.
The Takeaway
The Fermo is a rare boot: it's sleek yet functional, fashionable yet practical, Blake stitched yet rainproof, flexible yet resoleable.
It's definitely a casual boot, but it's a nice way for a modern outfit to sport something very weatherproof without looking like you belong on a factory floor. Not that there's anything wrong with that, I'm rather trying to illustrate that this is both fashionable and tough —  very unusual for a Chelsea.
The downsides are no half sizes or wide sizes, but as someone who is normally a half size, I'm really impressed with how well this secures the heel in spite of that. It's not an especially cheap boot, but it is an especially durable one. If you like resoleable boots made in a developed country, this really is an unremarkable price for a very remarkable boot that'll take you anywhere you want to go. I love it.