This post may contain
affiliate links
that at no additional cost to you, I may earn a small commission from.
Ubi Sunt qui ante nos fuerunt – Where are those who were before us?
The romance of the word 'heritage' is as powerful as it is precarious. A brand's history is as valuable, and at times more so, than the quality of the products they create and sell. Indeed, many brands spend extraordinary amounts of time and money on telling the stories of their foundation – and whether aggrandized or not, it is often the story of a brand that we come to embrace when a purchase is made.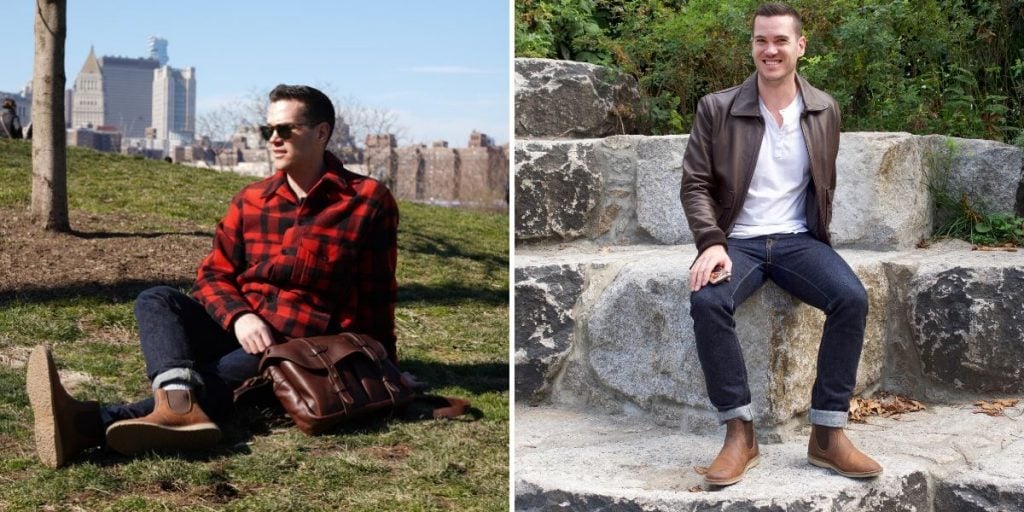 What Is Heritage Fashion?
Longlasting and old fashioned
Originated as clothing for blue collar workers
Fades and patinas beautifully
The terms 'heritage brand' or 'heritage fashion' are broad and nebulous, and, like the word 'luxury', gets bandied about to such an extent that it can almost feel as though it means nothing at all. Traditionally, a heritage brand is one that has endured the test of time. But by that definition alone, any company that is old could be considered a heritage brand.
Whittling the concept down further, there is often a decidedly rugged aesthetic associated with heritage brands. This comes from the fact that many of the most prominent heritage companies started as clothing suppliers to blue collar laborers. These were purpose built garments and accessories, built to do a job, built to do hard work. As a result, heritage brands are often also referred to as 'workwear'; that is to say, hearty, durable things that can be worn while toiling away in the mine, as it were.
This history and heartiness evokes stories. A pioneer who applied rivets to denim for the first time, and in doing so clothed the miners and cowboys who build cities. A leather jacket made for service men who flew missions over occupied Europe. These stories, and an adherence to the conventions of design, materials, and craftsmanship, are what typify the Heritage Brand.
Though by no means exclusively, these brands that self-identify as heritage tend to be American brands and, quite often, have a decidedly rugged, workwear aesthetic. It is in this aesthetic of hard work, ingenuity, and at times rebellious spirit that a classic form of cool endures. But above and beyond 'the look', there is a deeper desire at play. Many of us, those more romantic in disposition, long for the story. We long for the authenticity that comes from generations of expertise – decades of dedication and devotion to artistry. In this sense, it is not the 'what' of the brand, but the 'why' of the brand, which we desire to align ourselves with.
Best American Heritage Brands
The ambition when buying from a heritage brand is to own a part of that heritage, to possess a piece of living history. To wear the same jacket that was worn by a dusty cowboy, or jeans that were made to stand up to the wear and tear of being a prospector. It's a very romantic notion, especially as workwear becomes more of a fashion statement. The truth of the matter is most heritage clothing will see no more hard use than any other trending fashion item. But if you really wanted to put a waxed canvas jacket through its paces, it would stand up, right?
Herein lies the challenge with marketing terms – sometimes they are applied in a genuine way, sometimes they are not. There are plenty of companies that have been making clothing, boots, hats, etc, for generations, passing down the methods and materials of true craftsmanship. On the other hand, there are perhaps even more companies whose heritage persists in name only, having outsourced production overseas, cutting every corner possible in the name of maximizing profit.
The truth is, the world of heritage goods is a spectrum, shades of gray, from private family ownership that maintains, to companies that exist in name only, having been bought and sold more times than anyone can count. Rare and few are those that maintain their former quality. But such is the challenge of the modern consumer: those who wish to own the real thing as opposed to a lookalike need to do a hefty amount of research to be as informed as possible.
Heritage Bootmakers
Red Wing Shoes: Established in 1905 in Red Wing, MN and remains privately owned. (Our reviews.)
Viberg Boots: Founded in 1931 by a Swedish immigrant in Saskatchewan, Canada, the company remains family owned and operated. (Our review.)
Whites Boots: Founded in 1853, the company was sold in 2012 to LaCrosse Footwear (itself a subsidiary of Japanese Company ABC-Mart) but remains built by hand in Spokane, Washington, as it has since 1920. (Our review.)
Nick's Boots: Founded in 1964, Nick's is also based in Spokane, Washington, and remains privately owned.
Wesco Boots: Formally the West Coast Shoe Company, Wesco was founded in 1918 in Scappoose, Oregon.
Alden Shoe Company: Founded in 1884, the great New England shoe company from Massachusetts is best known for the boots worn by Indiana Jones. (Our review.)
Apparel & Bags
Filson: Founded in 1897 as a clothing and blanket outfitter in the Pacific Northwest. (our review of their Journeyman backpack)
L.L. Bean: Founded in 1912 in Freeport, Maine, L.L. Bean initially only sold one product, their iconic Duck Boot.
Schott: While not considered 'workwear', Schott's military heritage is unquestionable. Founded in 1928, they continue to make leather jackets in New York City. (our review)
Golden Bear: Founded in 1922 in San Francisco making coats for dock workers and longshoremen.
Duluth Pack: Tracing its roots back to the 1870s, Duluth continues to make its quintessential frontier pack.
Levi's: Founded in 1873 by Levi Strauss and Jacob Davis, Levi's famously patented the riveted denim trouser, essentially inventing the jeans that we know today.
New Heritage Brands
A curious corner of the heritage goods world has sprung up in recent years. All over the country, and indeed the world, there are young manufactures, designers, and retailers, that have not just taken a page from the past, they have added entire new chapters to the book.
From the revival of selvedge denim that has come from Japan to the sewing machines of Portland Oregon, there is an entirely new generation that doesn't see fit to merely emulate those that came before.
Additionally, there are young companies making products in a heritage styling, or emulating heritage fashion, but utilizing modern techniques and materials. On the one side of the spectrum, there are companies that are creating the old school heritage goods that our great grandchildren will fawn over when we're long gone; on the other hand, some designers are taking inspiration from heritage fashion.
This variety is both exciting and challenging, as consumers have more options than ever to suit their stylistic goals, but also need to do more research to ensure that they are getting what they pay for.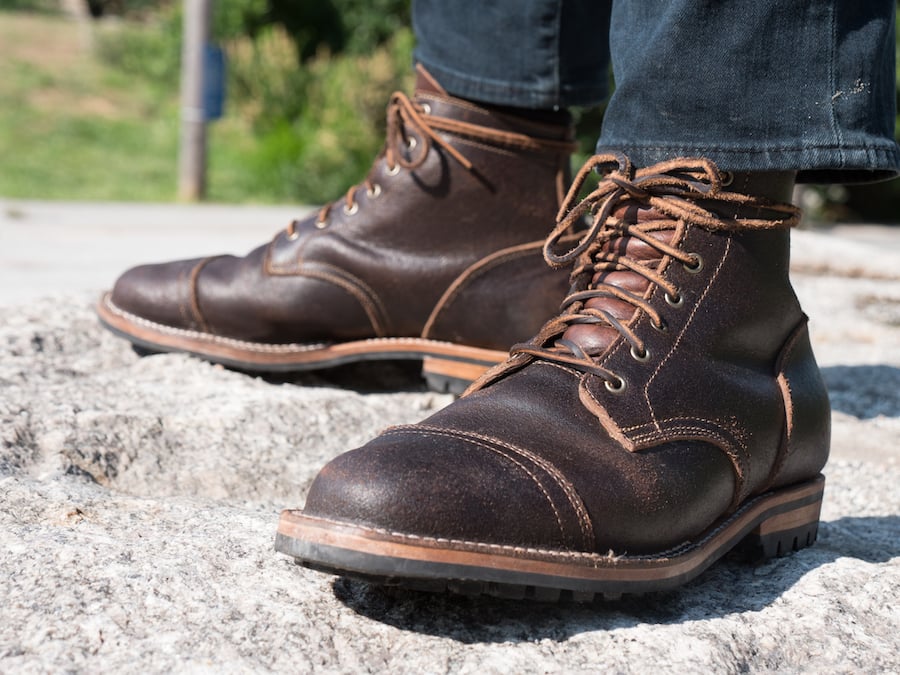 Boots
Thursday Boot Company: Founded 2014, Thursday has jumped on the direct to consumer trend, but has not sacrificed quality in the name of cutting cost. (Our review.)
Truman Boot Co: Also founded in 2014, is making waves with their seriously high quality leather boots that straddle the line between fashion boots and work boots. (Our review.)
Mark Albert Boots: Similar to Thursday, Mark Albert is a direct to consumer, heritage styled boot, but made in Pennsylvania. (Our review.)
Apparel & Bags
Ship John: Founded by former stone worker Mike Elias, the damn near perfect waxed twill Wills Jacket has been a runaway hit.
Havstad Hat Co.: Kate Havstad is among the greatest living hat makers today.
Red Clouds Collective: A resource for all manner of rugged goods and rustic wear.
Willie Watson Mfg Co.: Owned and operated by American folk singer Willie Watson, this is among the most old school denim goods you'll likely find.
Taylor Stitch: San Francisco based and Chinese manufactured, this apparel company offers a wide range of products and rugged styles. (Our reviews of their boots and lightweight jacket.)
Saddleback Leather: Texas based and manufactured in Mexico, Saddleback uses full grain boot leather to build their heavy, over engineered bags. (Our review.)
Tanner Goods: With everything from clothes, belts and bags, to homegoods, Tanner could be called a heritage lifestyle brand. (Our review of their Koru rucksack.)
The Takeaway
Whether following the trend or seeking to be a part of a rich cultural history, the draw to heritage goods or heritage workwear will vary from person to person.
On the surface, many folks are simply sick of poorly made stuff. It may be a reaction to outsourced manufacturing, the poor quality and unethical practices of fast fashion, or a general resistance to globalization that pulls so many to old fashioned goods.
For whatever reason, heritage goods, heritage fashion, and workwear, has become extremely popular. As a result, the term 'Heritage' has become as ubiquitous and watered down as 'Luxury'. It means something different to different people and companies.
It's a classic lamentation, the idea that they don't make them like they used to. The words are steeped in a deep, yearning nostalgia not just for a better made pair of boots or a pair of jeans that don't fall apart after one season. There is a longing for a simpler time (whether indeed that time ever existed or not) and a depth of connection to the objects which remain. Deeper still, the desire to connect with the people that used, loved, and worked those objects.
Can you be considered a heritage brand if you don't have any history (yet)? Or, inversely, still a heritage brand if your products bear only a passing resemblance to that which came before? Perhaps a more useful question for the informed consumer might be, is the story that this company or product telling authentic. Is the product made using the best methods, materials, and design for what it's intended to be used for. Is it made to last, to endure, and to perhaps, one day, tell a story of its own.